Top Human Resource Professional Addresses CIT Students and Graduates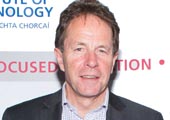 Published on: Thursday, 09 October 2014

On 1st October 2014, the Chief Executive of the Chartered Institute of Personnel & Development (CIBD), Peter Cheese, paid a visit to CIT where he addressed students and graduates of CIT's very successful suite of Human Resource Management programmes. CIT's School of Business offers, on a part-time basis, a Bachelor of Arts in Human Resource Management with CIPD accreditation for intermediate level membership, a BA (Honours) in Human Resource Management, and a Master of Arts in Human Resource Management which carries advanced level membership eligibility.
CIPD is the global body for HR professionals and, according, to Don Crowley, Head of Department of Organisation & Professional Development at CIT, all the attendees were impressed by the presentation on the future of HR and its strategic role in today's business environment, "CIT's Human Resource Management students certainly benefited from the presentation as they embark on another academic year."

CIPD Southern Region Vice Chairman, Liam Linehan, former Chairman, Charlie Dolan, and CIPD Ireland Managing Director, Michael McDonnell accompanied Peter Cheese on his visit to CIT where he was greeted by Gerard O'Donovan, Head of Faculty of Business & Humanities and Orla Flynn, Vice-President External Affairs at CIT.
Peter Cheese joined the CIPD as Chief Executive in July 2012 and is leading a significant change agenda for the CIPD and for the future of the HR and Learning professions.
Previously, he had a career at Accenture spanning some 30 years, holding various leadership positions. He is a former Chairman of the Institute of Leadership and Management, was an Executive Fellow at London Business School associated with the faculties of Strategic Management and Organisational Behaviour, and continued with some consulting as well as teaching and writing.
Peter Cheese is also a European Board Director with Junior Achievement Young Enterprise, an organisation focused on the development of entrepreneurial, financial and employability skills in young people through business engagement in schools and universities. He is a member of the Advisory Board of the Open University Business School, and member of the Council of City & Guilds. He has authored a book on globalisation and the trends in organisations and people management 'The Talent-Powered Organisation', and is currently working on a book on organisational change based on insights gained from deep analytics. He holds an honorary doctorate from Kingston University and was voted by HRM Magazine in 2013 as the UK's most influential thinker in HR.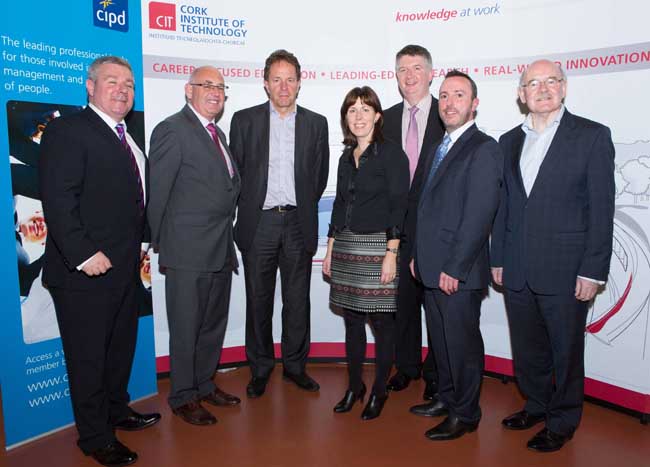 (left to right) Gerard O'Donovan, Head of Faculty of Business & Humanities CIT, Charlie Dolan, CIPD, Peter Cheese, CEO CIPD, Orla Flynn, VP External Affairs CIT, Liam Linehan, CIPD, Don Crowley Head of Department of Organisation & Professional Development CIT, Michael McDonnell, Managing Director CIPD Ireland.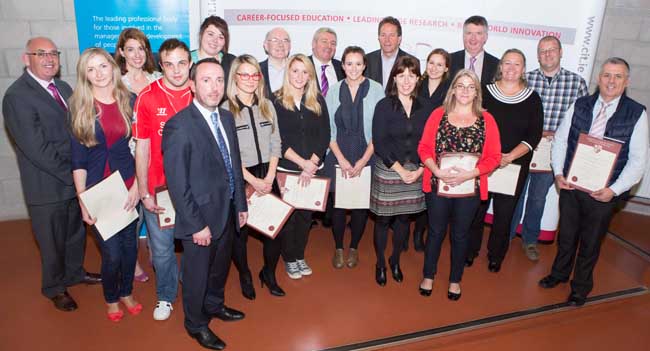 Some of the CIT HRM Students who received their parchments on the evening.
Photographer Daragh Kane