17 heads 14 handles MA in Art & Process Exhibition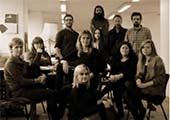 Published on: Monday, 17 November 2014
Useful Links
www.17heads14handles.wordpress.com
CIT Crawford College of Art & Design is pleased to present the annual collaborative exhibition by students of the MA in Art & Process.
17 heads 14 handles takes place at the MA:AP studios on the 3rd floor of the CCAD Sullivan's Quay campus from Friday 21st November - 5th December 2014. The show will be opened by Peter Murray, Director of the Crawford Art Gallery, at 7pm on Thursday 20th November.
Artists Maxim Bär, Laura Jordan Bhattacharya, Sarah Jayne Booth, Vena Naskręcka, Eleanor Phillips, Brian Mac Domhnaill, Cliodhna O'Riordan, Jennifer Redmond, Ali Raza, and Mieke Vanmechelen will be showing a collection of works and staging events during the course of the exhibition.
The exhibition focuses on the investigations and processes of the group. The diverse backgrounds of the artists are reflected in the universality of the work and the variety of media used. By approaching contemporary practice via experimentation and research each artist has developed their own unique working methodology. Each member of the group has created work that has the potential to interrupt and counteract general modes of perception by provoking unexpected emotions, thoughts, reactions and associations.
The familiar analogy of 'Trigger's broom' from 'Only Fools and Horses' demonstrates the common ground shared by the artists, that of the concept being as important as the 'objects' they make. Trigger reveals that he has owned the same broom for 20 years but in that time it has had 17 new heads and 14 new handles. This in turn relates to the concept of Walter Benjamin in respect of the 'aura' and authenticity in art and subsequently Theodor Adorno's theory of an artwork being something other than a thing. Throughout the MA the students have looked critically at their role as artists and engaged with the expanding discourses of art practice today.
A publication will follow in the New Year that will feature critical essays and documentation of the exhibition and associated events. The MA:AP students will also be collaborating with and participating in The Land of Zero, a seminar and exhibition initiated and curated by renowned Irish artist Maud Cotter in collaboration with Pluck Projects. This will be running concurrently with the MA show. For further details visit www.thelandofzero.com.
Enquiries to
Sarah Jayne Booth E: sarah.booth@mycit.ie
or
Mieke Vanmechelen E: mieke.vanmechelen@mycit.ie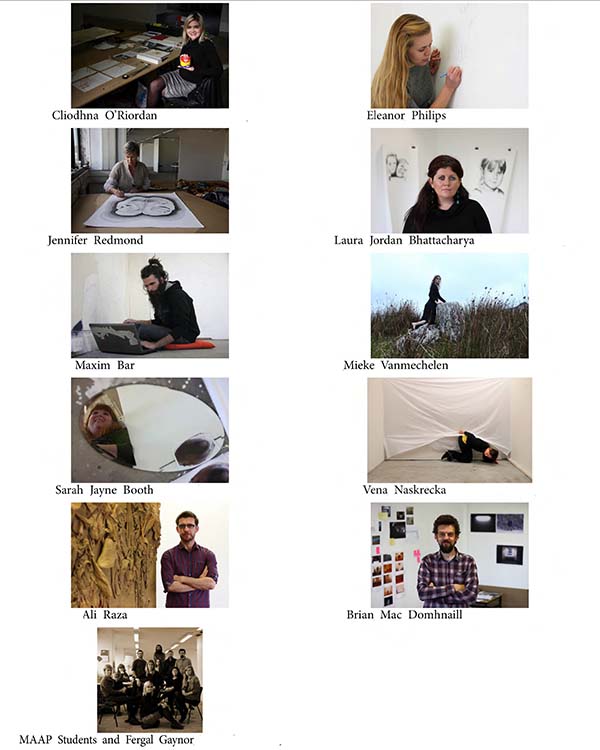 Photographs taken by Brian Mac Domhnaill with the exception of photo of Brian Mac Domhnaill taken by Maxim Bär, and self-portraits by Mieke Vanmechelen and Vena Naskręcka.