CIT Arts Office and CIT Access Service Science for Life are proud to present Mesoneism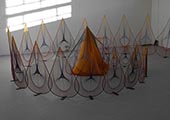 Published on: Saturday, 01 November 2014
Mara Muller-Tolk | CIT Science Week Prize Exhibition 2014
With CIT Blackrock Castle Observatory TARA Live images, and the European Space Agency's model of 67P – the comet being studied by the Rosetta Project
Supported by CAPPA, CIT Department of Physical Sciences, and CIT Access Service
James Barry Exhibition Centre - CIT Bishopstown Campus
11 - 20 November 2014
Opening Reception Tuesday 11th November at 1pm
..........................................................................................
This exhibition features a sculptural installation by Mara Muller-Tolk, complimented by recent astronomical imagery produced at CIT Blackrock Castle Observatory by participants in the TARA Project, and a scale model of comet 67P – the subject of the ground-breaking ROSETTA project by the European Space Agency.
Mara's work examines the origins and transitions of human life, and the life-cycle of stars.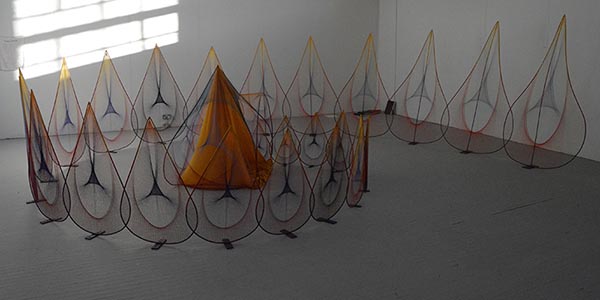 _____________________________________________________________
Mara Muller-Tolk
2014
Artist Statement
Our current adventure of life is abundant with questions. Some of these questions are easily answered, others, however, are long and complex and the answers seemingly impossible to uncover.
The work is informed be research into the chakra system, the life cycle of a star and the principle of polarity. Through these it investigates the journey each and every one of us takes between birth and death and questions whether death is the end or simply another beginning.
Biography
Recently graduated from CIT Crawford College of Art and Design in Fine Art, my work is primarily sculpture, working with metal, wood, glass and thread. My research is aimed towards universal issues, often looking at recent scientific discoveries. I am very interested in life and death, the afterlife and beliefs surrounding these. I am also drawn towards the universe; stars, nebulas and solar systems. On the micro scale, I am fascinated by human cells and recent discoveries made about them. The Chakra System and the Seven Hermetic Principles have also been a huge influence to me.
____________________________________________________________________________________
Visit CIT Blackrock Castle Observatory:
Full details of the CIT Blackrock Castle TARA project are available on the project website http://www.projecttara.com

Further details on the European Space Agency's Rosetta Project are available on http://www.esa.int/Our_Activities/Space_Science/Rosetta

This historic project will see a research craft landing on the surface of a comet for the first time, 10 years after being launched from Earth. The landing takes place on 12th November.