CIT Helps Munster Rugby Expand Its Off-Pitch Development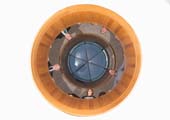 Published on: Monday, 10 November 2014
Recognising a need to develop the skills of rugby players outside the sport, particularly in the area of business, CIT, IRUPA and Munster Rugby, developed a new "Certificate in Enterprise Potential" to promote and protect the welfare of their members by endeavouring to safeguard their futures, both on and off the pitch. The first graduates from the programme were presented with their certificates at a ceremony at CIT on 13th November, 2014
IRUPA, which is a non profit making organisation owned by the players, for the players, to promote and protect the welfare of its members, approached CIT to develop an enterprise and business focused course. CIT's School of Business designed, developed and delivered a 30-week, 20-credit, Special Purpose Award called "Certificate in Enterprise Potential". The aim of the course is to provide participants with the skills to understand how an enterprise operates and the steps involved in turning an idea into a business opportunity. On completion of the course, participants are sufficiently well informed to consider self-employment as a career option.
According to Dr Breda Kenny, Head of CIT's Hincks Centre of Entrepreneurship Excellence, CIT adopted a flexible approach in order to cater to the distinct needs of the players. "The CIT setting for this programme allowed the players to plug in to the wider entrepreneurship eco-system and provided access to entrepreneurs and support staff in, for instance, the Rubicon Centre, and lecturers and specialists in all the relevant subject areas to provide the right balance between theory and practice.
We have used the programme as a basis for a research study of the broader issue of the entrepreneurial learning needs of professional athletes in career transition and believe that while the Certificate in Entrepreneurship Potential was a tailored programme for professional rugby players, we now have a proven model that we plan to expand to other sporting cohorts, such as GAA players, Golf, Athletics etc."
CIT School of Business delivers courses and research in a number of areas including accounting, information systems, management and marketing. The School of Business is a constituent school of the Faculty of Business and Humanities.

Munster Rugby Player Donnacha Ryan, Dr Barry O'Connor, Registrar & Vice President for Academic Affairs, and Dr Breda Kenny, Head of Hincks Centre for Entrepreneurship Excellence at the ceremony for the CIT first "Certificate in Enterprise Potential".

Image Credit: Darragh Kane