CIT Hosts Top Level European Qualifications Meeting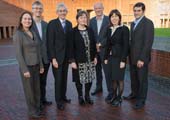 Published on: Tuesday, 18 November 2014

CIT is hosting a meeting of the European Qualifications Framework Advisory Group, in conjunction with the EU Commission. The two-day meeting is focused on the challenges for higher, further and youth education posed by the recognition of learning gained in a variety of contexts. The meeting takes place November 19th and 20th on the CIT Bishopstown Campus.
The 45 delegates attending represent 17 European countries as well as the European Centre for the Development of Vocational Training, Quality, Qualifications Ireland (QQI) and the European Commission.
Dr Brendan Murphy, President of Cork Institute of Technology, said it was particularly appropriate that CIT was hosting this session. "We are firmly committed to developing courses in close cooperation with our workplace partners and have established the CIT Extended Campus to support our enterprise partners in engaging with CIT."
In addition to the formal meetings, delegates will also be given a dramatic improvisation from third year students on the CIT Cork School of Music Degree in Theatre and Drama Studies. QQI is also hosting a dinner for the guests featuring the best of local produce and prepared specially for the occasion by CIT's Department of Tourism and Hospitality.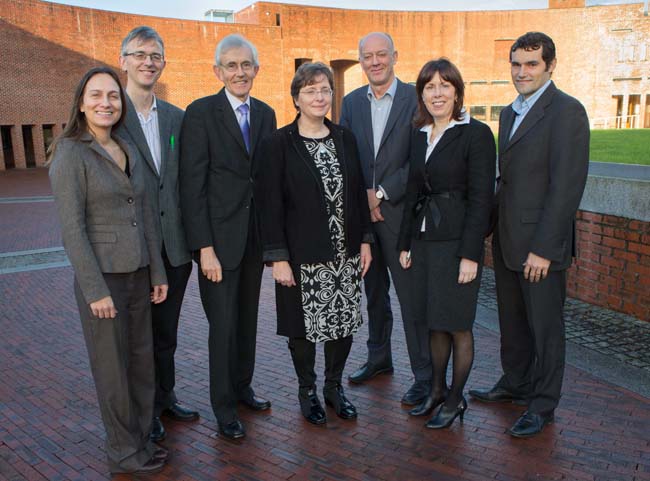 Chiara Riondino, European Commission; Bryan Maguire, QQI; Dr Brendan Murphy, President of CIT; Dr Irene Sheridan, Head of CIT Extended Campus; Jens Bjornavold, CEDEFOP; Orla Flynn, Vice President of CIT External Affairs; and Ernesto Villalba-Garcia, CEDEFPO at the EU Commission and QQI (Quality and Qualifications Ireland) Peer Learning Activity event in CIT Bishopstown Campus.

Image Credit: Darragh Kane