CIT Presents Research Papers @ Massachusetts Institute of Technology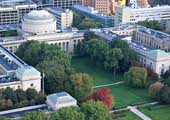 Published on: Monday, 24 November 2014
►Be Wiser Partner CIT Presents V-LINC at TCI Conference, Monterry, Mexico

►V-LINC features at Cluster Dynamics Workshop hosted by George Washington University

►CIT makes REAL Impact at University of Illinois
Following a presentation at the TCI annual conference in Monterrey, Mexico, Dr John Hobbs (School of Business, CIT) was invited to give two presentations at research centers at the Massachusetts Institute of Technology. The presentations were hosted by the Regional Entrepreneurship Acceleration Program (REAP), which is part of the Martin Trust Center for Entrepreneurship, and the Industrial Performance Center (IPC) to share V‐LINC results and its potential for mapping Innovation-Driven Entrepreneurship Ecosystems and Global Value Chains (GVCs).
Dr Hobbs was delighted to present at MIT. Dr Hobbs' presentation focused on the application of V‐LINC to the it@cork driven ICT clusters participating in the FP7 funded BEWISER project. V-LINC is a new software application developed in the School of Business which maps, visualises and analyses strategic relationship data collected from clustered firms to inform strategy and policy development for the individual organisations involved as well as catering for sectors, clusters and regions. Dr John Hobbs and Eoin Byrne have driven the development of V-LINC in CIT.

According to Dr Hobbs, "The invitation to present at MIT, not once but twice with two research centers interested in V-LINC was an opportunity of a lifetime. To share the cluster ecosystem mapping methodology developed in CIT with experts from MIT whom are extremely active in economic development policy through REAP and IPC, and receive such complements about the research is very rewarding. I look forward to future research collaborations between CIT and the Massachusetts Institute of Technology."
The MIT Regional Entrepreneurship Acceleration Program (MIT REAP) is a capstone global initiative at MIT designed to help regions accelerate economic growth and job creation through innovation-driven entrepreneurship (IDE). Partner regions form multi-disciplinary teams and commit to a two-year learning engagement with MIT. During this engagement, teams work with world-renowned MIT faculty and the broader REAP community through a series of action-learning activities to build and implement a custom regional strategy for enhancing their IDE ecosystems.
After the presentation, Georgina Campbell Flatter, Executive Director of REAP @ MIT, spoke of her interest in V-LINC and its potential use to support regions across Europe and the globe to trace the linkages at play: "Today's presentation was very interesting. I am excited to see how the project progresses and to explore how regions around the world can use this cluster mapping methodology to accelerate innovation-driven entrepreneurship."

The IPC is dedicated to the study of innovation, productivity and competitiveness in the U.S. and around the world. The Center specialises in bringing together multidisciplinary teams of researchers in engineering, science, management and the social sciences to carry out innovative, applied research on industrial growth and transformation, national and regional economic growth and competitiveness, and innovation performance.
Dr Timothy Sturgeon, Senior Research Affiliate at the Industrial Performance Center believes there may be opportunities for research collaboration under Horizon 2020 programmes with regards to smart specialisation and the continued moves to harmonise statistical data collection "especially if the V-LINC ecosystem mapping methodology engages with on-going efforts by Eurostat and others to improve official statistics to measure international sourcing and economic globalization. It could be an exciting opportunity." Riccardo Crescenzi, Professor of Economic Geography at LSE added "The V-LINC methodology confirms how important it is to 'open' the analysis of clusters to the understanding of global networks and flows."

For further information on V-LINC and BeWiser, enquiries to:
Dr John Hobbs
Department of Management & Enterprise,
Cork Institute of Technology,
Bishopstown, Cork, Ireland.
E: john.hobbs@cit.ie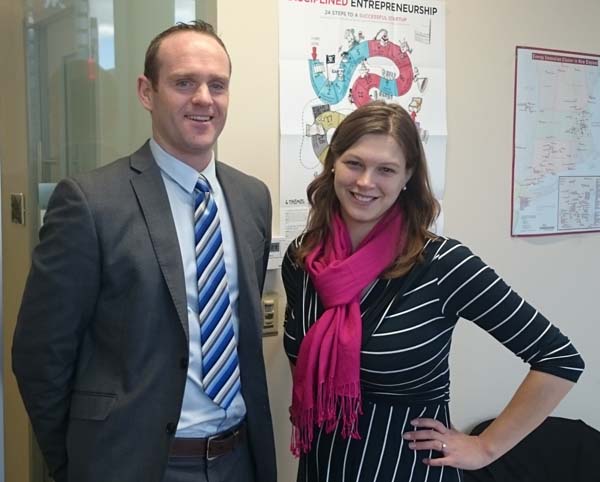 Dr John Hobbs (CIT) and Georgina Campbell, Executive Director, Regional Entrepreneurship Acceleration Program (REAP); Massachusetts Institute of Technology.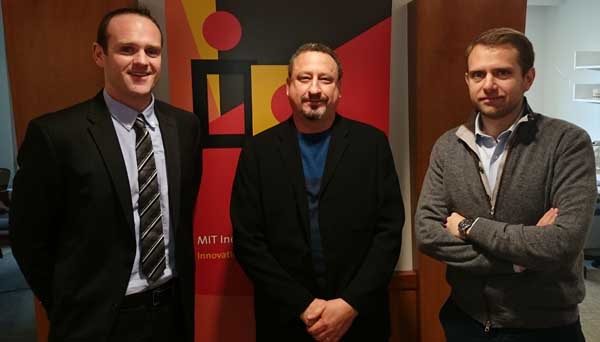 Dr John Hobbs (CIT); Dr Tim Sturgeon, Senior Research Affiliate, Industrial Performance Centre (IPC); Massachusetts Institute of Technology; and Dr Riccardo Crescenzi, Professor of Economic Geography, London School of Economics.