Postgraduate Open Day – MA Art & Process Thursday, 4th December 2014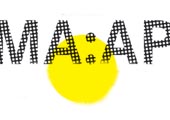 Published on: Thursday, 27 November 2014
Time: 12pm - 4pm
Venue: CCAD, MA:AP Studios, 3rd floor, 10-19 Sullivan's Quay, Cork.
Final year students, recent graduates and artists interested in returning to postgraduate education are invited to meet with lecturing staff, current students and graduates of the MA Art & Process to gain an insight on the course.
MA: Art & Process is a 12 month taught masters in Fine Art that is delivered over the calendar year from January to December. This intensive programme enables students to investigate, develop and position their art practice, offering city centre studio space, innovative approaches to teaching, and professional experience through collaborative projects.
COURSE STRUCTURE
MA:AP comprises three semesters, each focused on a different function of the course
Semester 1 CRITIQUE - The spring semester opens the course with an intensive period of interaction and events, contextualising art practice within contemporary critical thinking through seminars, visiting lectures, and a study trip.
Semester 2 RESEARCH – This semester is defined by independent research. Having rehearsed research methodologies, this is a period to reflect on and consolidate practice.
Semester 3 PRESENTATION – The third semester is defined by intensive studio development with a high level of critical input, which builds towards an exhibition of work. This exhibition is then the object of further learning opportunities, through a final period of critical reflection, characterised by writing, documentation and working with audience groups.
Information and application details: www.cit.ie/course/CR_AARTP_9
e: ccad.enquiries@cit.ie / t: +353 (0) 21 4335200