CIT CCAD Contemporary Applied Art Mentoring Programme Exhibition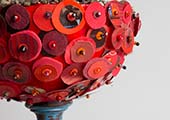 Published on: Monday, 19 January 2015
21 – 31 January
Opening Hours: Wed - Sat 10am – 6pm
Group exhibition by three artists of the CIT CCAD Contemporary Applied Art Mentoring Programme:
Rachel McDonnell, Helen O'Shea and Mary Timmons

.....................................................................................................................................................................
CIT Wandesford Quay Gallery is delighted to host an exhibition by CIT CCAD Contemporary Applied Art Mentoring Programme, which will officially open on the 21st January 2015.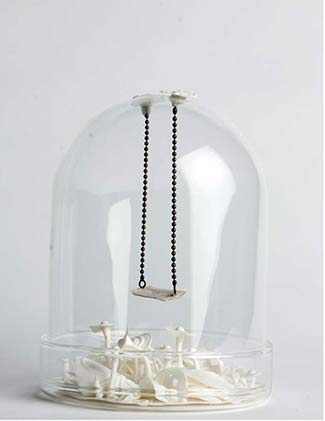 The Programme
The new CAA Mentoring programme was set up to provide an opportunity for makers to return to an educational environment in order to explore and expand a particular area of their practice. A choice of either a six or twelve week programme of study is available within the CAA Department at the Crawford College of Art & Design. Students who have been out of full time education for at least 3 years may apply with a proposal. A fixed number of places are available annually and the programme runs between September and December of each year.
Participants have full access to all relevant areas including the library. Within the time available each participant focuses on the development of a self-directed area of personal research and each participant will be assisted by staff and inspired by the creative environment around them.
The Artists
The three mentoring students Rachel McDonnell, Helen O'Shea and Mary Timmons each focus on a different area of contemporary applied art. Their differing practices make for an intriguing exhibition that highlights all the potential of this mentoring programme.
Rachel MCDonnell is a multi-disciplinary artist who utilizes glass, collage, digital manipulation, photography, installation and video. Her work is often a result of combining these techniques to create dramatic scenes that suggest surreal narratives and other worlds that reference the darker parts of the human experience.
"The work for this exhibition is inspired by the short story The Illuminated Man by JG Ballard as well as my interest in the Magic Lantern Slide shows of the 17th and 18th centuries."
Processes of change and breakdown are what interest Helen O'Shea and particularly those created by the physical landscape. Her work for this exhibition is inspired by the storm damage on the dune system of Rossbeigh Co. Kerry. The storm damage has been very dramatic here over the past few years with the dunes being breached and now there is a deep-sea channel separating the tip of the spit from the main body of the dunes.
"I want to catch these passing sands and look at them more closely before they move on."
Mary Timmons works with porcelain paper clay and found objects to create three-dimensional collages. Her work is based on a chosen 'personal space' and is made for specific individuals. The finished pieces are presented as both free standing and swinging objects.
Students from the education unit in Cork Prison collaborated with Mary Timmons as part of the Mentoring Programme in the Crawford College of Art and Design. Participants were asked to explore the idea of a 'personal space'. Each student then researched and developed a space (real or fictional) that was special to them using sketching as a form of expression. They then chose a person important to them that they would like to make a three-dimensional object for, using their 'personal space' as the theme.
For more information on the CIT CCAD Contemporary Applied Art Mentoring Programme please contact CIT Crawford College of Art & Design T: (021) 433 5200
CIT Wandesford Quay Gallery
Nicola Carragher
P: +353 21 433 5210
E: ccad.gallery@cit.ie
W: ccad-research.org/gallery/
T: @WandesfordQuay
F: facebook.com/CITWandesfordQuayGallery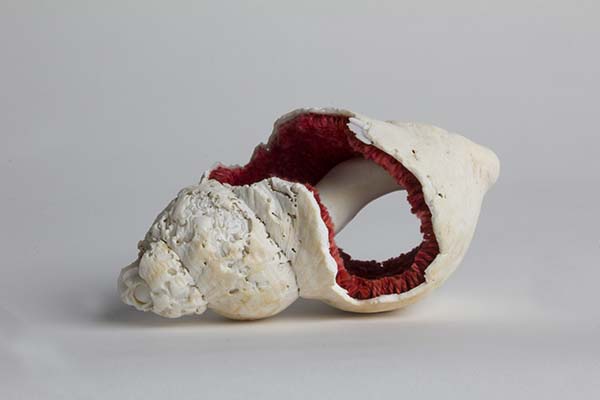 Helen O'Shea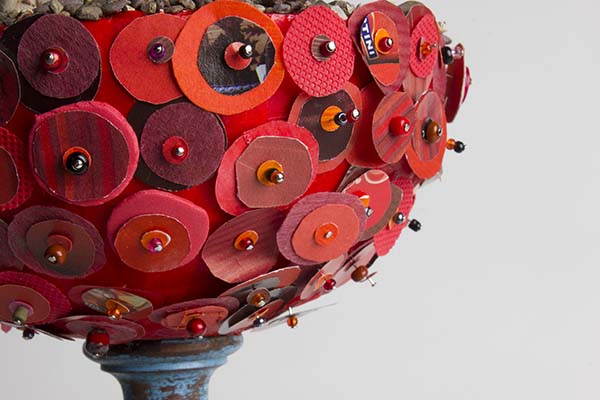 Mary Timmons