Increased Opportunities for CIT Graduates Says Survey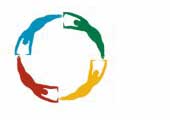 Published on: Sunday, 18 January 2015
The 2014 First Destination Survey (FDS) shows that CIT graduates continue to experience increased employment opportunities.
The survey was carried out during March and April, 2014.
"CIT places significant emphasis on industry engagement for the benefit of students, resulting in highly employable graduates that possess the knowledge, skills, and professionalism, required for succeeding in an evolving jobs market" says Treasa Morgan, CIT's Careers Officer. "The FDS of 2013 graduates found that 57% were in paid employment by April 2014, an increase from 51% in 2012. There were 30% in further study, a decrease of 3% from 2012, and the figure for those seeking employment remained static at 8%. The remaining 5% were primarily undertaking an internship, travelling, or volunteering. Additionally, the number working overseas has decreased by 4% from 2012, with an encouraging 94% of the 2013 cohort finding employment in Ireland."
Average starting salaries for CIT graduates are competitive, with 44% earning between €25,000 and €45,000; and 41% earning up to €25,000.
In line with national employment trends, and high performing sectors, the survey outlined that Engineering, Science and IT graduates had many positive opportunities on completing their studies. It was found that a significant 61% of them were in employment and 27% were undertaking further study by April, 2014.
48% of Building and Civil Engineering graduates are in employment, an increase of 4% from 2012. This steady growth in employment for the construction sector will obviously see the need for more apprentices. CIT has involvement across all areas from providing 'block release' to apprentices, through to awarding Level 8 and 9 qualification to graduates in the areas of Architecture, Construction Management, Quantity Surveying, and Civil & Structural Engineering.
Graduates from Business and Humanities are also experiencing positive outcomes on completion of their course in CIT with 88% of graduates either in employment (53%) or undertaking further study (35%) at the time of surveying.
The survey indicated that 83% of CIT graduates rated their qualification as relevant to their current employment, an increase on the figure from the FDS 2012, which was 82%.