European Students Gather to Create and Innovate at CIT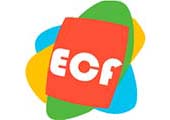 Published on: Tuesday, 20 January 2015

Students and staff from the UK, Finland, Norway, the Netherlands, and Ireland are in CIT to take part in an innovative programme aimed at encouraging a culture of entrepreneurship among students from a range of disciplines.
Called 'European Creative Futures', this Intensive Programme is hosted by CIT, bringing together students from five European countries with the aim of promoting business acumen and entrepreneurial know-how among students intending to pursue careers in the creative industries.
The one-week programme of intensive study and practical learning allows 50 students to share experiences, points of view, and learn together, about entrepreneurship in the creative fields.
The students come from a wide range of courses of study including Public Relations, Fine Art, Multimedia, Agriculture, Music, Theatre and Drama, Design, Business Information Systems, and Business.
From the outset, the students will work in small multi-discipline, multinational groups, generating business ideas with a view to developing new products and services in the creative industries sector. Students learn by doing through a series of interactive lectures, group discussions and workshops. They will also carry out market research to identify target markets and pitch their ideas to local entrepreneurs in CIT's Rubicon Centre and will be joined by the Lord Mayor of Cork Cllr. Mary Shields for that event. They will also develop a marketing video assignment for attracting tourists to Cork City as part of their study.
Ensuring it isn't all work, the CIT hosts have organised a full schedule of social and cultural activities for the students which includes an Intercultural quiz, Irish Music Night and a trip to Blarney Castle.
"It is a very positive experience for students by focusing on learning by doing through workshops and assignments. The programme will take them out of their comfort zone and give them an understanding of their own creative capacity, working in an international team and the opportunities of collaborating with others across Europe in the future to start enterprises and build clusters" said Gerard O'Donovan, Head of Faculty of Business and Humanities, CIT.
For further information: www.europeancreativefutures.eu
Image credit Darragh Kane
| | |
| --- | --- |
| Ferdia Lacken, CIT Cork School of Music; Heidi Urnberj, Lahti University; Tessa Jange, Utrecht University; Tim Herlan, Utrecht University; Jodie Kirkland, Southampton Solent Universit;y and Michael Leahy, CIT. | Lamia Mouhmy, Hu Netherlands; Michael O'Mahony, CIT; Áine Sheehan, CIT; Diarmuid Murphy, CIT; Charlotte Summers, Southampton Solent University; Fleur Bollart, HU Amersfllo; and Irina Kujanpaa, Lahti University. |
| Diarmuid O'Donovan, CIT; Leonie Conway, CIT Crawford College of Art and Design; Alissa Dillon, HU University; Sander Orsel, HU University; Lianne Simmons, Southampton Solent University; and Elviira Nyman, Lahti University of Applied Science. | Laura Kyntaja, Lahti University; Hayden O'Connor, CIT; Matthew Inman, Southampton Solent University; Bo Sutherland, Utrecht; Éadaoin Looney, CIT Cork School of Music; Tom Hoppenbrauwer, Utrecht University; and Sophie Lynch, CIT Cork School of Music. |
| Shane Fagan, CIT Crawford College of Art and Design; Sara Makela, Lahti University; Tim Grohmann, HU University; Briona Gallagher, CIT; Katie Sweed, Southampton Solent University; and Brian Daniels, CIT. | Lord Mayor Cllr Mary Shields with Caroline Kelleher, CIT; Ying Gua, Utrecht University of Applied Sciences; Hedde Vanderstuhy, Utrecht University of Applied Science; Samantha Miles, Southampton Solent Universit;y and Johanna Ovaska, Lahti University of Applied Science. |
| Charlotte Forman, Southampton Solent University; Lila Araha, Lathi University of Applied Sciences; Robin Sigmonb, Utrecht University; Sheila O'Neill, CIT; and Jasiimna Klanettinen, Lathi University. | Roderick Udo, Utrecht University; Lord Mayor Cllr Mary Shields; Nerko Hadziarapovic, Utrecht University; and Gerard O'Donovan, Head of Faculty of Business and Humanities CIT. |