Minister Launches Creative Digital Network Cork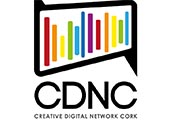 Published on: Tuesday, 03 February 2015

On Tuesday 3rd February, 2015, Damien English TD, Minister of State at the Departments of Education and Skills & the Department of Jobs, Enterprise and Innovation with Special Responsibility for Skills, Research and Innovation officially launched the Creative Digital Network Cork (CDNC) at the Rubicon Centre, CIT Bishopstown Campus.

The website, which has been designed and created by Granite Media, will be used as the main method of promoting collaboration, and discussion, between CDNC members. The site allows members to create and customise their own profiles and includes social media tools to enhance communication and debate.
Creative Digital Network Cork provides networking opportunities for companies, start-ups, and academics, engaged in digital media and the creative industries. It is part of the Interreg IVC Medi@tic project, which is led in Cork by CIT.
The website will be a key factor in encouraging an active and dynamic community.
To date, CIT has hosted three industry events with local stakeholders in order to help local enterprises to improve networking and clustering activities.
As a direct result of the Medi@tic project, there was an ideal opportunity to harness the combined talents of everyone involved in digital and creative media to build an effective triple helix based cluster to the benefit of all concerned.
CIT has carried out a detailed examination of the local industry sector in the South West Region of Ireland. This involved an in-depth engagement with industry representatives over nine months and ended with a workshop facilitated by CIT in October, 2013.
Desk research coupled with experiences gained in the Medi@tic partner regions has now been completed with the production of a comprehensive SWOT analysis.

The full extent and contextualisation of the SWOT research is described and available within the Medi@tic observatory, please click here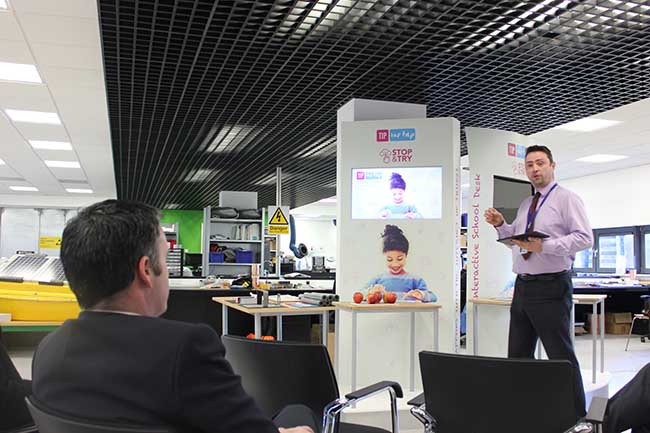 Stephen Collins demonstrating Tip Tap Tap 'Internet of Things' smart low-cost school desk technology.