New Course Advanced Mechatronics begins Thursday 12th February > apply now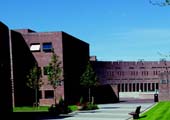 Published on: Monday, 02 February 2015
New course Advanced Mechatronics (part 1) begins Thursday, 12th February 2015 @ 6.30pm and will run for 12 weeks.
Entry Requirements: Candidates must have successfully completed the CIT Level 7 Mechatronics Module.
Course Fee: €950.
With the integration of Mechanical, Electrical and Electronic equipment in modern day industry, there is a need for an integrated approach to the training requirements for personnel to be able to adjust, service, maintain, programme and design modern equipment. This would include the advanced programming of PLC's, servo drives, machine safety systems, networking, mechanical setup and adjustment of sensors.
Full course details and to apply online, please click here