CIT Students Win CIOB Student Challenge Ireland Award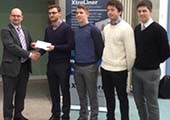 Published on: Tuesday, 17 February 2015
Students from the Department of Construction on the BSc Honours in Construction Management Programme (final year) won the CIOB Student Challenge Ireland Award in Limerick last week. The students competed against student teams from construction related programmes from Institutes of Technology and Universities, both North and South of the Border.

The four student award winners are Jamie Lynch, David Mulcachy, Lee McDermot, John McElhinney. The competition is held annually and is sponsored by BAM Construction..

This is the second year in a row that students from the Department of Construction have won the Challenge.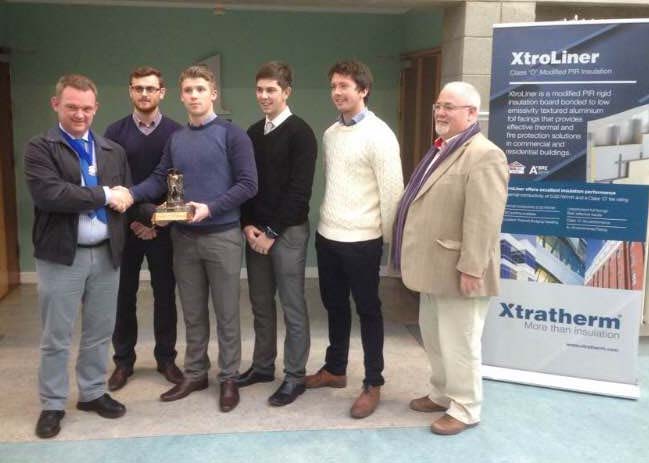 Left to right,– Thomas Lineen, Chair Western Centre CIOB in Ireland, Lee McDermot, David Mulcahy, John McElhinny, Jamie Lynch, Joseph Kehoe Course coordinator.

Congratulations to Lee, David, John, Jamie, and Joseph Kehoe, course coordinator.