Celebrating 25 years > Cork Art Therapy Summer School 2015 > Apply now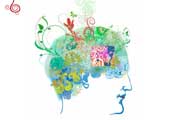 Published on: Friday, 27 March 2015

Saturday 27th June - Wednesday 1st July 2015
Download Application Form here

Download Cork Art Therapy Summer School 2015 Brochure

Fee includes tuition, materials, tea/coffee, lunch and one 3-course evening meal.
€485*(still at 2008 price)
€435 (early bird offer - for first 25 places booked before 22nd May 2015)
..............................................................................................................................
Art Therapy is a psychological therapy that utilises a creative medium to offer an additional and alternate way for individuals to explore and understand their life experiences in a safe and therapeutic space.

Established in Europe and America as a profession since the 1960s, it is practiced with a variety of client groups, including individuals and groups availing of psychiatric services, children, and people with learning disabilities. Its history can be linked to the development of arts in social and health contexts, from Outsider Art and Art Education to the development of Psycho-analysis/Psychotherapy in the 20th century.

For 25 years the Cork Art Therapy Summer School has welcomed up to sixty participants annually, providing them with a unique opportunity to learn about and experience the Art Therapy process.
Participants are offered the chance to explore the therapeutic potential of art through themed experiential workshops. A series of related lectures during the week provide a context for the current practice of art therapy.

This year we are offering an even greater variety of Art Therapy experiences to the public. Whilst all the workshops will have a strong emphasis on the creative process, participants can choose both from the range of themes on offer, and from a facilitated or co-facilitated experience. One of these co-facilitated workshops is geared specifically towards training and practicing therapists offering a space to consider how one's practice can be adapted to different situations.

Participants who are looking for academic credit for their attendance can now choose an accredited option. The course has been accredited as a 5 credit module at Level 9 on the National Framework of Qualifications. Participants seeking credit for their attendance must complete two assignments. Further information can be obtained when you book a place.

For some, this summer school may be the first steps on the road to a career in Art Therapy. For others it may be an opportunity to re-engage with their creative identity. Every year this course, with its intensive workshop and lecture series, proves to be an invaluable personal encounter, whatever one's motivation for attending.

Enquiries:
Louise Foott
CIT Crawford College of Art & Design
Sharman Crawford St, Cork
Tel: 021 433 5256
E-mail: louise.foott@cit.ie
www.artincontext.eu

BRIEF OUTLINE OF CORK ART THERAPY SUMMER SCHOOL 2015:
Workshop 1
Building Foundations: making-creating-thinking - Colin Higginson & Natalia Higginson
Workshop 2
The Art of Play - Eileen McCourt
Workshop 3
A Place out of Time - Catherine Phillips
Workshop 4
Art Therapy Adaptations - Chris Wood & Germaine Bryant

Lectures
Marianne Adams: Introduction to Art Therapy
Chris Wood: An art therapist sharing stories about collaborative work with service users
Natalia Higginson: Solid Ground: Working with trauma in Art Psychotherapy