CIT Events with Cork Lifelong Learning Festival - Monday 23rd March to Friday 27th Marc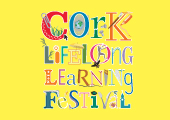 Published on: Saturday, 21 March 2015
Pictured above at the launch of the 12th Cork Lifelong Learning Festival: Don Crowley, Deirdre Creedon and Brendan Goggin.
Image Credit Darragh Kane

The 12th Cork Lifelong Learning Festival will take place from Monday 23rd March to Sunday 29thMarch, 2015.

Cork's Lifelong Learning Festival promotes and celebrates learning of all kinds, across all ages, interests and abilities, from pre-school to post retirement. The festival's motto is Investigate, Participate, Celebrate, and the public can do that by watching demonstrations, trying out skills, and seeing others, from the young to the old, show off what they are learning.

Since it started in 2004, it has grown from 65 to about 500 different events. During festival week all events are free and everyone is welcome.
.For details of the Lifelong Learning Festival Fringe Events please click on the dates below.
CIT Access Service Events: Link
CIT Blackrock Castle Observatory events: Link
CIT Cork School of Music events:
Wheelchair accessible and admission is free
Trad at lunchtime

Tuesday 24th March
Foyer@ 1.10pm
Solo and Ensemble Performance by the
BMus and MA students

An Evening of Musical Lifelong Learning

Tuesday, 24th March
Groundfloor Concourse @ 8pm

Presented by CITCSM Community Music Studies in conjunction with the Cork Lifelong Learning Festival

The Glen Flute & Percussion Ensemble
Directors – Caoimhe Conlon/Jimmy Hynes

CAFÉ (Cork Adult Flute Ensemble)

The COPE Foundation (Hollyhill) Amazing Team
Director - Mary Keating
CIT Staff Choir/Director – Val Flannery
The Voices/Director – Mary Pedder-Daly
Ilse de Ziah – cellist
Wednesday 25th March
Foyer@ 1.10pm
Timbres and Textures
A Performance by the Students
of the Masters in Music Technology Degree

Thursday 26th March
Foyer@ 1.10pm
String Music by Guitar Plus
Directed by Jerry Creedon


Friday 25th March
Foyer@ 1.10pm
Songs in the Quay
A Performance of Original Songs from
the Popular Music Degree and Music Degree Students