CIT Presents Be Wiser Project @ Cluster World Congress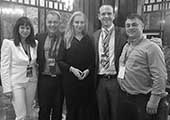 Published on: Wednesday, 01 April 2015

Dr John Hobbs at the invitation of Bogdan Wegrzynek, President of the Polish National Cluster of Innovative Enterprises presented the Be Wiser project to a panel session which focused on 'The Security of ICT resources in Cyberspace' at the Cluster World Congress held in Dabrowa Gornicza on 25th and 26th March 2015. Some of the world's most esteemed cluster practioners were speaking and leading workshops at the congress including Joan Martí Estévez (Director of Cluster Development at ACCIÓ); Helmut Kergul (Director of Euro-pean Secretariat for Cluster Analysis); Reza Zadeh (Director of the European Foundation for Cluster Excellence) and Klaus Boving (CEO, CenSec, Denmark).

The cyber security session included all elements of the triple helix model, as presentations were made by representatives of cyber security clusters, firms focused on cyber security, national policy makers and academic practioners. Dr Hobbs presentation was divided into three segments, the first of which focused on the goals and strategic aims of the BeWiser project. The second section of the presentation focused on the offerings of the Be Wiser project, which included open invitations for firms and clusters to join trade missions, matchmaking events, the Business Roaming Agreement and join Be Wiser led events regard-ing sharing best practice and mentoring. The third part of the presentation, focused on a V-LINC comparison of the Systematic and Bdigital cluster ecosystems.
Dr Hobbs believes "the Cluster World Congress was an excellent event which had a real focus on the roles clusters play in driving innovation and economic growth at a regional level. Being provided with an opportunity to showcase the Be Wiser project, its partners, aims, re-search outputs and offerings to an audience that is engaged in cluster development on a daily basis was a wonderful opportunity. The congress facilitated through its networking session the ability to make connections with firms, clusters and policy makers focused on cyber security, these connections will be shared to allow the Be Wiser consortium to develop them into co-operative relationships."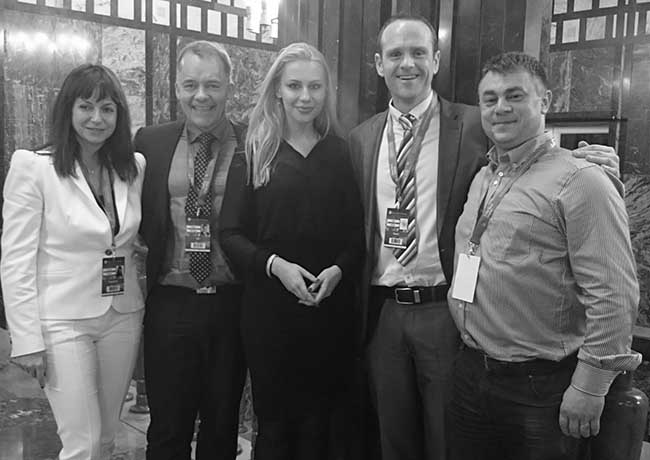 L-R: Iwona Gawel (Agency for Enterprise Development, Poland); Klaus Bolving (Centre for Defence, Space and Security, Denmark); Angelika Jaroslawska (Polish National Cluster of Innovative Enterprises); Dr John Hobbs (School of Business, Cork Institute of Technology) and Bogdan Wegrzynek (Polish National Cluster of Innovative Enterprises) at the Cluster World Congress.

Catalonia has been a pioneer in relation to cluster policy, with cluster programmes operating in the region since 1992, shortly after Professor Michael Porter of Harvard University coined the word 'cluster' in his book 'The Competitive Advantage of Nations.' Dr Hobbs was particularly impressed by the approach to Clusters taken by the Catalan Government. "The presentation by Joan Martí Estévez the Director of Cluster Development at ACCIÓ was excellent, it showcased how Catalonia has levered the cluster model to transform traditional industries into world class clusters, and how such clusters interact and knowledge share with clusters from other sectors to redefine their industry sectors and create new collaborative markets. The example of the cross cluster collaboration between the train, kids and digital (Bdigital) clusters in Catalonia to develop the 'Luditrain' is particulary inspiring, and an example of excellent collaboration and Catalonia's innovative approach to regional development. I will share the impressions I have gained from Joan's presentation with the Be Wiser consortium, and perhaps in the future there will be an opportunity to invite Joan to present at one of the Be Wiser' sharing best practice or matchmaking events. His practical knowledge and experience would be invaluable to the Be Wiser consortium."

When speaking about managing Catalonia's cluster policy Joan Martí Estévez noted that "ACCIÓ actively collaborate with 25 cluster initiatives with the vision they become world-class clusters. One of those is the digital cluster, 'Bdigital,' one of the participants of the Be Wiser consortium and also a partner of one of the greatest examples we have of inter-cluster projects – 'Luditrain.' ACCIÓ believe that future will be brought about by hybrid cluster collaborations. Many opportunities to generate disruptive innovation arise from interaction and co-operation between different clusters. 'Luditrain' is a transformational project lead by 3 Catalan clusters: railway, kids and digital, with the ambitious goal to develop a new concept for a better experience for families travelling long distances together. It was very interesting to see the V-LINC analysis at the Cluster World Congress which showcased Bdigital's cluster ecosystem and benchmarked Catalonia with Systematics' Gold Label ICT cluster ecosystem in Paris. This is the first time I have seen inter-cluster collaborations and value chain connections mapped and recorded for cluster organisations, to inform bottom up policy development. I look forwarded to sharing more knowledge with Be Wiser and the Cork Institute of Technology in this regard."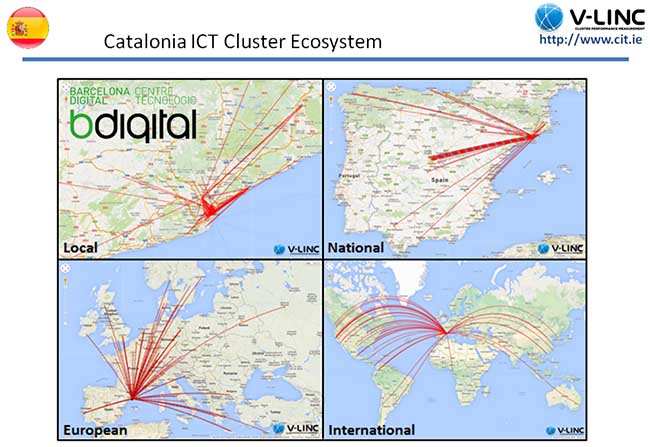 The V-LINC visualisations of the Bdigital Cluster Ecosystem's connections locally in Catalonia, across Spain, Europe and Internationally.

For further information on V‐LINC, and its research inputs into the BeWiser project, enquiries to:
Dr John Hobbs
Department of Management & Enterprise, School of Business,
Cork Institute of Technology,
Bishopstown, Cork, Ireland.
E: john.hobbs@cit.ie
W: +353 21 433 5149
Skype: jhobbs.cit
M: +353 86 809 1294
.........................................................................................................................................................................
About Be Wiser
Be Wiser (Building Enterprises – Wireless and Internet Security in European Regions) is a 36 month project funded under the Seventh Framework Programme (FP7) of the European Commission. It involves twelve partners from seven European countries and aims to strengthen the research, innovation potential and global competitiveness of European re-gions by bringing together research actors, enterprises, institutions and policy makers into a collaboration network. Lead partner is Systematic Paris Region.
Project Facts
Project Acronym: Be Wiser
Project Title: Building Enterprises – Wireless and Internet Security in European Regions
Project Reference: FP7-REGIONS-2012-2013-1, Grant agreement no: 319907
Project Type: Coordination (or networking) actions
Project Duration: 36 months from 01.07.2013 – 30.06.2016
Budget: €3.306.893 (total, EC Funding: €2.873.922)
Web: http://www.be-wiser.eu/
Project Partners
• Systematic Paris Region (LEAD partner / coordinator)(France)
• Momentum (UK)
• Queen's University Belfast (UK)
• Invest Northern Ireland (UK)
• Cork Institute of Technology (Ireland)
• IT@Cork (Ireland)
• Cork County Council (Ireland)
• CyberForum e.V. (Germany)
• Barcelona Digital Technology Centre (Spain)
• ICT Technology Network Institute (Slovenia)
• Cyprus Computer Society (Cyprus)
• inno AG (Germany)
Contact (Coordinator)
Isabelle de Sutter | Systematic Paris Region | France
Phone: +33 169 816 579| Email: i.desutter@systematic-paris-region.org