Sarah Sweeney wins SFI Discover Best Project Award at Scifest2015@CIT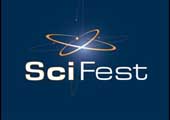 Published on: Monday, 08 June 2015
News update: 8th June 2015
Congratulations to students from the Sacred Heart Secondary School in Clonakilty (Ellen Fitzgerald, Aoife Dolan and Niamh Nyhan) on winning the seventh annual International Environment and Sustainability Project Olympiad (INESPO) held in Amsterdam recently with a project entitled "Non-Integrated LED Bulb".
They were category winners in CIT Scifest 2014 and they received excellent support and guidance from CAPPA (www.cappa.ie) in CIT.

Newslinks:

http://www.irishexaminer.com/ireland/students-bright-idea-about-street-lights-lands-top-prize-334899.html
http://inespo.org/media/news/231-congratulations-inespo-2015


News update:
| | |
| --- | --- |
| | Congratulations to Sarah Sweeney and teacher Seán Foley from Scoil Mhuire Gan Smál, Blarney, on winning the SFI Discover Best Project Award at SciFest. Sarah's project was entitled Maths Behind Music, an investigation into the simulation of music instrument timbres by spectral analysis and reconstruction using Fourier series. She will be invited to exhibit at the National Scifest Finals later in the year. Sarah studies music theory and piano at the CIT Cork School of Music. |
Minister Simon Coveney, TD officially opened CIT's eighth annual Scifest competition event on Friday 17th April 2015.
Along with the 300 second-level school students exhibiting at the event, CIT welcomed some local primary school children into the sports hall where they partook in various STEM activities such as the BCO's Portable Planetarium, Lifetime Lab Mathsworks, and Anyone 4 Science activities. Students from Scoil an Spioraid Naoimh, Bishopstown, demonstrated VEX Robotics and CoderDojo.
..........................................................................................................................................................
A look at the Maths behind Music;
A study of how light emitted by bioluminescent dinoflagellates in Irish water is affected by common chemical pollutants;
E-Cigarettes - are they really the better option; and
Why are our bees disappearing?
These are just some project ideas and issues being presented at SciFest2015@CIT, which will take place at Cork Institute of Technology on Friday, 17th April. This year's event showcases 138 projects, from 340 second-level school students, ranging from 1st Year to 5th Year, and from 24 schools across Cork City and County. Simon Coveney TD, Minister for Agriculture, Food, the Marine & Defence will open SciFest 2015@CIT.

Dr Hugh McGlynn, Head of School of Science & Informatics at CIT said: "SciFest encourages students of all abilities to participate in a science fair and experience what it is like to be a professional research scientist and to develop an interest in science through inquiry and activities that link to their everyday lives. They are given an opportunity to develop 21st century skills such as critical thinking, problem solving, creativity, presentation and collaboration."

The winners from each regional Scifest go on to compete at the national final in November. Sheila Porter, CEO SciFest Ltd, says: "2014 saw a record number of students and schools taking part in SciFest, with more than 6,000 students, exhibiting almost 2,600 projects in schools and Institutes of Technology across the country. Each year, more and more students are entering SciFest, demonstrating their interest in STEM and adopting an inquiry-based approach to their learning, which is hugely positive. Through participation in SciFest students develop their creativity, team-work, and problem-solving skills, all of which are transferable skills for later in their careers or academic life. I would like to thank our partners including SFI Discover, Intel Ireland and Boston Scientific, and our sponsors Newstalk, PharmaChemical Ireland, Abbott Laboratories, SEAI, EPI-STEM, ESERO Ireland, ISTA, RSC and the Institutes of Technology. Without their support, none of this would be possible."

SciFest2015@CIT sees the introduction of a prestigious new award, the Boston Scientific Medical Devices Award. Other prizes being awarded on the day are SFI Discover Best Project Award, Abbott Runner-up Best Project Award, Intel Award, Newstalk Best Communicator Award, PharmaChemical Ireland Chemistry Award, EPI-STEM Maths in Science Award, Sustainable Energy (SEAI) Award, Discover Space Award (ESERO Ireland) Award, RSC School Chemistry Award and an Irish Science Teachers' Association Award. Eli-Lilly, Janssen Pharmaceutical, Bank of Ireland, Munster Rugby and CIT will also present additional prizes.

Winners from each regional science fair go on to compete at a National Final. Awards presented at the National Final include opportunities to represent Ireland at two International Science Fairs; the Intel International Science and Engineering Fair in Phoenix, Arizona and the International Environment and Sustainability Project Olympiad in The Hague.

For further information please contact: Dr Hugh McGlynn, Head, School of Science & Informatics.