CIT's Cool Thinking Secures Major Maritime Tourism Research Project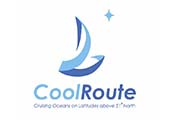 Published on: Tuesday, 14 April 2015
CIT is very strongly extending its research and development into a wide range of European regions. The institute has just been awarded a significant project to develop a new maritime tourism route between Cork and Arctic Circle areas of Norway.
The Northern Peripheral and Arctic Interreg VB Programme (NPA) funds transnational projects addressing transnational innovation, enterprise development and entrepreneurship across the programme territories covering Southern and Western Ireland, Northern Ireland, Western and Northern Scotland, The Faroe Islands, Western Norway, Iceland and Greenland.

CIT has now received funding for a project valued at €1.26 million to develop a coordinated yacht cruising route, stretching around the coastline of the NPA. The project entitled "Cruising Oceans on Latitudes above 51 º North " - The " COOL Route", was recently approved by the NPA Interreg Programme and will research all of the logistical, business and marketing planning for the route, which will support other complementary maritime and shore based tourism initiatives in all of the intervening regions along the route.

Dr Breda Kenny, Head of CIT Hincks Centre for Entrepreneurship Excellence, and who will manage the overall project, stated that while the project was about yacht cruising, its key objective was to provide a wide range of new business opportunities for new entrepreneurs and existing SMEs throughout the route.

Partners and responsibilities in the COOL Route Project are CIT (Lead Partner and Business Planning), Donegal County Council (Project Publicity and Dissemination), Glasgow Caledonian University (Route Logistics and Planning), Royal Cork Yacht Club (COOL Route Marketing), Derry City Council (Common Booking System), Torshavn Port Authority (Expert Inputs Safety), Blues Seas Marinas (Expert Inputs Design, Realisation and Commercialisation Planning), and Western Norway Research Institute (Rural Tourism Development). Associate partners and other project informal participants include the Irish Cruising Club, Donegal Tourism, Sail Scotland, and the Irish Sailing Association, along with a wide range of Local Authority, Local Development, Tourism and Sailing interests

Gerard O'Donovan, Head of the Faculty of Business and Humanities, commented that the project epitomised modern entrepreneurship by building significant business opportunities in a very sustainable and ecological manner, based on high quality natural resources. He noted that the COOL Route could open up many new business opportunities in peripheral coastal areas of all countries concerned.

The Cool Route Coastline is one of the most scenic cruising grounds globally and apart from the outstanding natural beauty of the route, it provides uncrowded and most importantly highly secure waters in which to voyage over long distances.

The Cool Route Project which had its inaugural Steering Committee in CIT on 14th April and plans to develop wide ranging dialogue and close engagements with all service providers, tourism interests and other interested stakeholders.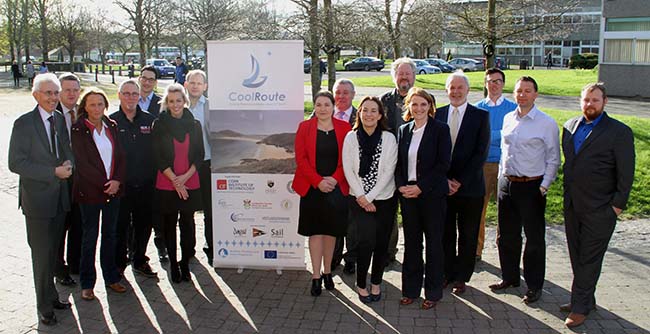 Dr Brendan J. Murphy, President of CIT, meeting project partners at the Cool Route inaugural meeting in CIT Bishopstown Campus.