Event: MEDIC to host open night showcasing Product Development, Prototyping and Testing Services > 30th April
Thursday, 30 April 2015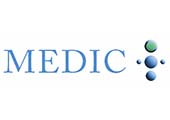 Venue: MEDIC, Create Building, Bishopstown Campus, Cork Institute of Technology, Cork

All are welcome, however, booking is essential, please click here
.........................................................................................................
Highlights
Centre Overview
Two products developed through the MEDIC development process
Tympanostomy Tube applicator
SDLT (symmetric double lumen tube)
MEDIC Services
Services developed to support Product Design & Development
3D Printing & Rapid Prototyping
CMM
Tensile and Torsion testing
Finite Element Analysis
About the event
The evening will start at 7pm. Delegates will be introduced to MEDIC (Academic Innovation award winner at the IMDA 2014 Awards) and its product development process, with two examples of products developed within the centre (including an ENT product which is the subject of CIT start up AventaMed www.aventamed.com ). The evening will conclude with a tour of the centre's facilities. MEDIC has state of the art facilities for 3D printing, precision measurement (CMM) and axial and bi-axial testing (including torsion). These facilities, plus the centre's design and prototyping capabilities are available as a service to industry.
Schedule
7.00pm: Introduction To MEDIC's Product Development Process and QMS – Daithí Fallon Centre Head, Gayle Lucey QA/RA specialist
7.20pm: Tympanostomy Tube Applicator; Design, Development and Commercialisation - John Vaughan, MEDIC Engineer and CTO AventaMed
7.40pm: Symmetric Lung Ventilation Device, John Harrison
8.00pm: Tour of facilities, including 3D printing, CMM, Testing and Prototyping.