2015 Graduate exhibition "Synthesis" runs until 9th June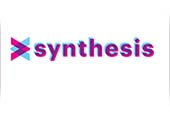 Published on: Saturday, 23 May 2015
Date: 28th May 2015 - 9th Jun 2015
Time: 6pm - 8pm May 28, 10am - 4 pm May 29 - June 9
Venue: James Barry Exhibition Centre
Admission is free
The Multimedia and Visual Communications graduates from the Department of Media Communications would like to invite you to the 2015 Graduate exhibition, "Synthesis". The "Synthesis" exhibition will host CIT CCAD's final year student projects in the BA (Honours) in Visual Communications and a number of the BA (Honours) in Multimedia projects. The "Synthesis" exhibition will open in the James Barry Exhibition Centre, CIT Bishopstown Campus on the 28th May, 6pm - 8pm and will run until June 9th, open 10am - 4pm daily.
The Multimedia symposium hosted CIT CCAD's final year Multimedia student projects, poster display and student presentations. The "Synthesis" symposium ran for one eveniing only (Thursday, 21st May) in the Berkeley Building, CIT Bishopstown, Cork.
BACHELOR OF ARTS (HONOURS) IN VISUAL COMMUNICATIONS
The course aims to produce graduates who will be knowledgeable, capable and highly motivated in the practice and theory of Visual Communications. It aims to equip graduates with the knowledge, skills and competencies required to effectively function as a designer at an independent and professional level. The course pays particular attention to the development of each student's ability to respond to visual design problems in an individual, inventive and creative manner. By developing student's research, design planning and production skills the course aims to produce graduates who can display the capacity for innovation in the area of Visual Communications.

Through the course structure, students develop their knowledge of the design process, production techniques and the professional business environment. It incorporates areas such as design principles and practice, creative image making, typography, creative technology, print technology, illustration, photography, video, contextual and business studies. This course also has academic modules, which are designed to develop the students' knowledge of visual culture through research, argument construction, written communication and presentations.
BACHELOR OF ARTS (HONOURS) IN MULTIMEDIA
Multimedia combines the creativity of art and design with the skills and knowledge of computer technologies and programming to create interactive digital media products such as online and mobile applications, screen based or environmentally interactive designs.
The course is designed to foster a range of interests and abilities including art, design, music, technology and computing. As the students progress through the programme they are encouraged to develop particular specialisations based on their individual interests and talents. Areas of specialist study include e-learning, games development, interaction design, interactive programming, 3D/animation, video production and audio technology.

By placing particular emphasis on individual and team based projects students learn how to integrate the various skills and competencies required to produce an effective multimedia product.