Funded Research Opportunity > School of Business Research Internship > Closing Date: Monday 15th June 2015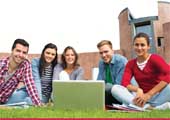 Published on: Sunday, 07 June 2015

Closing Date: Monday 15th June 2015
CIT's Hincks Centre for Entrepreneurship Excellence in the School of Business is offering an opportunity to undertake a research masters on the topic of Entrepreneurship Education while working as a research intern in the Centre.
Duties of the research intern
Reporting to the Head of the Hincks Centre for Entrepreneurship Excellence, the research Intern will carry out research and project work in cooperation with other members of the Hincks team.

Specific duties include:
Provide administrative and research assistance on EU and national projects in the Centre.
Support the Hincks Centre in project coordination, research and training coordination where necessary.
Research and submit a masters thesis on the specified topic in accordance with the academic standards and requirements for a Level 9 research award.
Play an integral role in the planning and preparations for the 3E ECSB Entrepreneurship Education conference in CIT in May 2017.
Support project/funding proposals and applications.
Attend appropriate events and meetings internally and externally.
Write and submit activity reports on a regular and timely basis.
Undertake other such relevant duties specified by the Head of Centre.
Terms and Conditions
The successful candidate will be contracted from the September 2015 until September 2017, subject to quarterly reviews. The role demands a minimum of 18hrs per week, which is paid. Masters fees will be covered by CIT.
Research Topic: MBS Scholarship on Entrepreneurship Education Research 2015
The EU 2020 strategy highlights the need to embed creativity, innovation and entrepreneurship into education and proposes a number of actions to unleash Europe's entrepreneurial and innovative capabilities. There is a need to stimulate the entrepreneurial mindsets of young people and to create a more favourable societal climate for entrepreneurship, as the EU is not fully exploiting its entrepreneurial potential. Education has an important role to play in improving the entrepreneurial key competence of European individuals. In the European reference framework, 'Entrepreneurship and a sense of initiative' is one of eight key competences for lifelong learning which citizens require for their personal fulfilment, social inclusion, active citizenship and employability in a knowledge-based society.
Better knowledge about the impact of entrepreneurship education is one of the things that Higher Education Institutes are constantly looking for. However, so far there are only a limited number of studies on the effects of entrepreneurship education and many are often from the US and/or project-based. Despite the lack of evidence on the effects of entrepreneurship education, the key role of entrepreneurship education must not be disregarded. In addition to equipping young with the skills needed for the 21st century, entrepreneurship education is a means to increase social inclusion; it can increase the number of entrepreneurs – social and commercial, and it can be a gateway for a greater integration of the framework for key competences for lifelong learning.

Applications are now invited from suitably qualified candidates to undertake research into the impact of Entrepreneurship Education in Higher Education.
Outputs from the Study
An assessment of the impact of entrepreneurship education at the level of educational institutions can determine the degree to which it has accomplished its objectives and it justifies the resources committed to it.
This research will focuses on the impact of entrepreneurship education programmes provided by higher education institutions on four dimensions:
Impact on the entrepreneurship key competence;
Impact on the intentions towards entrepreneurship;
Impact on the individual's employability;
Impact on society and the economy.
To Apply
Applicants for this Masters Programme should have an honours degree (minimum 2H1) in any of the following areas: Business, Marketing, Engineering and IT. They should be individuals who possess good analytical, writing and communication skills, and be highly motivated. Successful applicants will be registered for a Master of Business through research and will be paid a grant to cover fees and maintenance for two academic years.

Applicants are requested to submit via email attachments (Word or PDF format only) quoting reference 'Entrepreneurship Education Research' as the subject of the e-mail:
Full curriculum vitae including detailed college exam grades, work experience, etc;
A covering letter explaining why you wish to pursue a Master of Business (research) and why you are specifically interested in this project;
Contact details of two referees.
For further details or to submit an application please contact:
Dr Breda Kenny,
Head, Hincks Centre for Entrepreneurship Excellence,
School of Business,
Cork Institute of Technology,
Bishopstown, Cork.
T: (021) 4335427
E: breda.kenny@cit.ie