Event: CIT CCAD Fine Art & Contemporary Applied Art Degree Show: We Do Not Leave Pyramids
Friday, 12 June 2015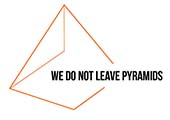 Exhibition Continues To: 20th June, Open 10am - 6pm Daily
Venue: CIT Crawford College of Art & Design, Sharman Crawford St., Cork
Admission is free

The final year students of BA (Hons) in Fine Art and BA (Hons) in Contemporary Applied Art degree show exhibitions titled, We Do Not Leave Pyramids, opened in CIT Crawford College of Art & Design, Sharman Crawford St, Cork on 12th June 2015. This annual event has proved to be a great success with previous attendances boasting over 1,000 on the opening night, and many more throughout the week.
The exhibition will run daily until Saturday, 20th June 2015.
The degree year students transform the College into a gallery of exhibition spaces. As well as the exhibition being a showcase for the students, the show also offers an opportunity to buy original artworks from emerging artists at very reasonable prices. Buying student art provides an opportunity for art-lovers to purchase an original work, and the money supports both the student and the art college – a win-win situation. Some CCAD graduates go on to become internationally renowned artists; noted graduates of the Crawford include Alice Maher, Maud Cotter, Brian Duggan, Morgan Doyle, Linda Quinlan, Angela Fulcher and many more.
We Do Not Leave Pyramids – the exhibition title
Derived from Rem Koolhaas' 2002 essay 'Junkspace', the title discusses implications of the architectural residue of human debris, which jumbles our contemporary world. This mash of modernisms over post-modernism and post-post modernism has created a faceless and soulless space; a space which is palpable with the overlay and saturation of visual/architectural aestheticism. This is not currently a contemporary world that can proliferate pure, untouched spaces.

In comparison, artists have grown accustomed to the reality that visual work is adding to or becoming part of/produced by this viral Junkspace. We do not live in times where we can artistically create in unadulterated spaces. We are unlike the Egyptians who came before us. Unlike the unpolluted range of their vast deserts, we will not leave pyramids; monolith structures which stand as testimonies to their clean vision.

Preparations for the show began in January and can be followed online through its Facebook page www.facebook.com/wedonotleavepyramids.