CIT connects with Northern Finland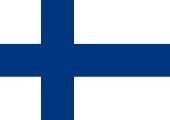 Published on: Friday, 02 June 2017
Cork Institute of Technology were delighted to host representatives from Universities and regional development organisations across Northern Finland for a two day benchmarking visit to Cork on the 30th and 31st of May. The purpose of the benchmarking visit was to connect the visitors with key members of Cork's innovation ecosystem in the context of collaboration on projects of joint interest in both Horizon 2020 and Interreg Northern Periphery and Arctic Programme.
The delegation was hosted locally by Dr John Hobbs, School of Business / V-LINC research group and Dr Breda Kenny, Head of the Hincks Centre for Entrepreneurship Excellence. The visitors included Hanna Honkamäkilä and Matti Muhos (University of Oulu); Olli Löytynoja (Business Oulu Ltd.); Risto Oikari (Kajaani University of Applied Sciences); Dr Juha-Pekka Snäkin (Lapland University of Applied Sciences); Tauno Korpela (Micropolis) and Samuli Mikkola (Inari Municipal Business & Development Nordica). Dr Hobbs believes "the visit represented a great opportunity to connect with new partners when showcasing the Cork innovation ecosystem. Whilst also solidifying CIT's connections across Cork with industry and academia.

Image: The Finnish delegation with George Bullman, Operations manager, Rubicon Centre; Dr John Hobbs, Senior Lecturer Economics, Cork Institute of Technology and Professor Scott Dempwolf, University of Maryland after their visit to the Rubicon Centre.
The visiting delegation included a number of interesting study visits and workshops. The first to Tyndall National Institute where the guests were provided with an overview of Tyndall's activities by Giorgos Fagas, EU Programme Coordinator, Julie Donnelly, Access Programme Manager, Cian O'Mathuna, Head of Strategic Programmes and Beth Massey IERC. The next stop was the recently opened Republic of Work – a new co-working space in the centre of Cork City managed by DC Cahalane. DC gave a great tour of the facility and outlined the vision and inspiration for the Republic of Work as it seeks to become a key element of Cork's innovation system and provide benefits to a whole host of firms from start-ups to SMEs and firms looking to test the market in Cork.
Professor Eleanor Doyle,Department of Economics, UCC, hosted a workshop which put RIS3, Clustering, Innovation & Entrepreneurship in focus in the context of academic work in this space being undertaken across UCC, CIT through their involvement in the ecoRIS3 Interreg Atlantic Area project and also a presentation from visiting ERASMUS+ Professor Scott Dempwolf from the University of Maryland. Dr Kenny was impressed with Professor Dempwolf's work and it applicability to Cork and Ireland - "Professor Dempwolf's work is focused on mapping innovation ecosystems and aligning economic policy with the innovation agenda. It was great to have some US perspectives and models on innovation supports in the context of entrepreneurship and industry clustering. This has a strong resonance for Irish policy as clustering, competitiveness and entrepreneurship are to the fore of current Irish economic development policy" The final element of Tuesday's programme was a visit to IGNITE Graduate Business Innovation Programme at UCC where David Corkery, TTO and Eamon Curtin, Director provided some key insights into UCCs entrepreneurial ecosystem and the suite of supports they provide for student led enterprise.
Day two of the benchmarking visit was hosted in CIT where the visitors had the opportunity to connect with CIT's research and innovation services, the plethora of research groups across the institute, the Rubicon Centre and Enterprise Ireland and IDA Ireland.
The morning began with an overview of CIT from Gerard O'Donovan Head of School of Business and Humanities, who welcomed the delegation to CIT. Presentations were made by Josette O'Mullane, Industry Liaison Office; Dr Niall Smith, Head of Research; Margaret Mulderrig, Erasmus co-ordinator International Office and Daithi Fallon from Extended Campus – which provided a clear overview of CIT's supports for research, innovation and engagement.
The mid-morning session brought together key members of 15 CIT research centres actively working across research thematics as diverse as Internet of Things to Molecular diagnostics for the first time. Each centre had 6 minutes to outline their interests, current activities and success in attracting funding into their research programme to provide the delegation with an overview of their activities. Dr Scott Dempwolf, University of Maryland believes "It was a fantastic line up and really showcased the world class talent CIT has working on innovative solutions to real world problems. It was a fantastic initiative to get all the research centres together at one time and should allow them to make great new connections whilst also developing cross disciplinary connections across the institute."
Presentations were made by Susan Rea (NIMBUS); Liam Lewis (CAPPA); Martin Klepal (People Behaviour & Technology Integration); Jim O'Mahony (Bio-Explore); Colman McCarthy (Clean Technology); Eoin Byrne (Water Systems and Services Innovation Centre); Joan Dinneen and Con Burns (Project Spraoi); Gearóid Ó Súilleabháin (Ed Tech and E-learning); Andrew Cashman (MESSO); Paul Shanahan (Halpin); Paul Walsh (SIGMA); Donna O'Shea and Ted Scully (RIOMH) and Brian O' Rourke (SIRIG). Breda Kenny (Hincks) and John Hobbs (V-LINC) chaired and facilitated the session.

Image: Participants at the Introduction to CIT's Strategic Research Centres and Groups session in the NIMBUS centre 31-5-2017.
George Bullman provided insights into the Rubicon Centre, Ireland's leading business innovation hub which is located on campus in the Cork Institute of Technology and jointly financed by CIT & Enterprise Ireland. The final element of the benchmarking visit to Cork was a workshop hosted jointly by Martin Corkery, Regional Director, Enterprise Ireland and Robert Byrne, Regional Executive South-West Region at IDA Ireland. Within this session after a brief introduction to the role EI and IDA play regarding industrial policy and enterprise support the participants discussed in - Brexit and what it will mean to Ireland and Europe including Finland, and the strong US connections and market paths which exist over the Atlantic. This was an interesting discussion which highlighted the proactive role which EI have in trying to inform and educate their member firms regarding the potential impacts of firms.
The visit finished with a tour of Blackrock Castle Observatory by Manager Claire McSweeney which was a great way to end our guests visit to Cork.
Hanna Honkamäkilä, Director, Research Support Services at the University of Oulu, who co-ordinated the tour from the Finnish side was delighted with the programme and flavour of the Irish innovation ecosystem. She notes that "Ireland and its people are very welcoming, and have a great manner in terms of openness and friendliness. This social intelligence and openness of our hosts was really appreciated by our visiting delegation and is a great environment within which to build collaboration. I would say that this benchmarking visit has allowed us to build trust amongst the participants and important connections in the context of collaboration and working together."
For Further Information Contact:
Dr John Hobbs Tel: +353 21 4335149 E-mail: john.hobbs@cit.ie