V-LINC
The V-LINC expert research group is located within the Department of Management & Enterprise at Munster Technological University. At the cutting edge of economic research, the V-LINC team use specially designed software to map, analyse and evaluate current and potential links and relationships between different actors within economic ecosystems and value chains.
This unique system of analysis can be applied to any sector and can provide a critical evidence base for both businesses and policy makers seeking to promote growth, create & harness opportunity and support economic development.
The V-LINC team has analysed a diverse range of sectors from agri-food and tourism to ICT. They have collaborated with over 200 firms and 40 RTD centres across Europe, USA, and South America via European and nationally funded projects.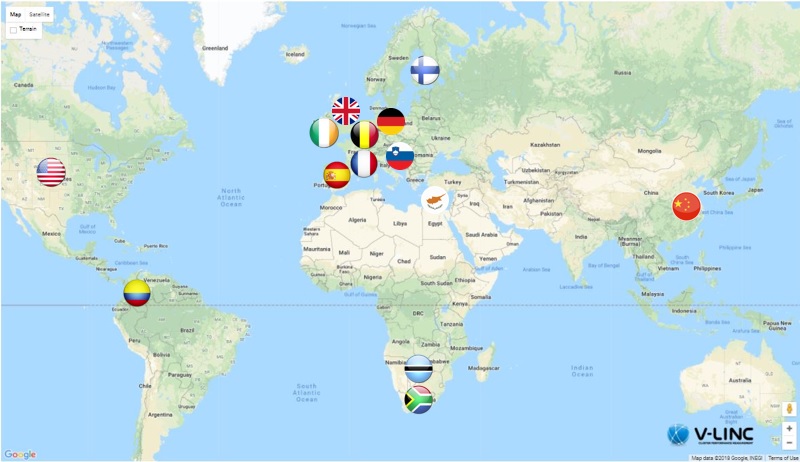 The VLINC team specialise in developing tools to facilitate and support the creation of cross-sectoral transnational consortia in order to support trade, create new business and research opportunities and to promote innovation. An example can be found here: http://bewiserconnect.cit.ie
The V-LINC group have experience of running several cluster development and management events and workshops guiding sectors/groups on developing a cluster organisation/initiatives from the ground up. Past events developed and hosted include: Cluster Seminar Series, Business Development Missions and Innovation Benchmarking Visits.
Would you like to find out more about the benefits a VLINC analysis can offer you? Click here if you are a business, business support organisation or cluster. Click here if you are a public sector organisation with an interest in supporting economic development. Alternatively please contact us if you would like to know more: contact us.