CIT Open Evening for MBA Masters Degree on Wednesday 14th August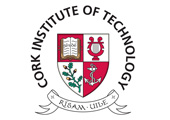 Published on: Friday, 26 July 2019
The Department of Organisation & Professional Development will hold an Information Evening for the Taught Master of Business Administration (MBA) on Wednesday 14th August 2019.
A brief presentation will be given by the Course Coordinator and current students on the benefits to Personal & Career Development gained from studying the MBA Program.
Wednesday 14th August @ 8.00pm in T103, Tourism Building, Cork Institute of Technology
For further information please email john.meyler@cit.ie or click on the link below.
CIT Masters Student Graduates:
CIT Staff: