ERASMUS+ ICM – Visit to Cork 15th - 24th May 2019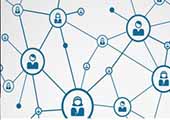 Published on: Sunday, 26 May 2019
CIT was delighted to host representatives from The Botswana International University of Science & Technology', or BIUST, University of Pretoria, South Africa, and Universidad del Rosario, Colombia during a week-long visit arriving on the 15th May 2019 and departing on 24th May 2019. A total of six international delegates visited as part of the Erasmus+plus European Union programme. Universities, industry clusters and regional development organisations across these three nations were visiting as part of this benchmarking collaboration initiative and to promote synergies across key stakeholders in industry, academia, and government. The primary purpose of this benchmarking visit was to connect the visitors with key members of Cork's innovation ecosystem in the context of collaboration on projects of joint interest in Erasmus+plus, Regional Economic Spatial Strategies (RSES) Southern Regional Assembly, Action Learning Cluster Development Workshop, engage with Cork City and County Councils, promote Cyber Ireland (Ireland's national cybersecurity cluster), engage with CIT's Research and Innovation Community, ecoRIS3, Department of Business, Enterprise and Innovation, and Interreg Atlantic Area projects.
The delegation was hosted locally by Dr John Hobbs, Senior Lecturer, School of Management and Enterprise/Mr Jamie Meehan, Senior Researcher, V-LINC research group, the V-LINC research team, Dr Breda Kenny, Head of the School of Business, and Mr Gerard O'Donovan, Head of Faculty of Business & Humanities. The visitors included Dr Oteng Tabona, Lecturer, Dr Mmoloki Mangwala, Lecturer, Prof. Patricia Masego Makepe, and Mr Gaofenngwe Rantshilane, International Office Manager (all BIUST), Dr André van der Vyver (University of Pretoria), and Dr Valérie Gauthier (Universidad del Rosario). Dr Hobbs believes "the visit represented a great opportunity to connect with new partners when showcasing the Cork innovation ecosystem whilst also solidifying CIT's connections across Cork with industry and academia".


The visiting delegation included a number of interesting study visits and workshops. The first to Cork City Hall where the guests were provided with an overview of economic development at a local level by Séamus Coughlan, Head of Economic Development at Cork City Council, and the role of Southern Regional Assembly - Kevin Lynch, Assistant Director/Senior Planner. The next stop was a meeting with the Deputy Lord Mayor of Cork, Cllr Thomas Moloney, where a great discussion was had around the area of economic and social activities in the Cork area and comparisons drawn between the international guests.


After this, a Research and Innovation Community event was held at the Nimbus Research Centre at CIT between various research groups to promote the various activities of NIMBUS; CAPPA; People Behaviour & Technology Integration; Water Systems and Services Innovation Centre; Project Spraoi; Halpin; Hincks; RIOMH, and SIRIG. Following the excellent presentations around research, the group had a unique opportunity to travel to Ringaskiddy to take a boat trip around the bay area and take in all of its natural beauty and history. The National Maritime College of Ireland was next on the agenda as Mr Paul Shanahan (Halpin Research Centre) kindly provided a tour of the fantastic work that the National Maritime College of Ireland (NMCI) is delivering.
The tour consisted of
Marine 360° Full-mission Bridge Simulator
NMCI is fully equipped with state of the art simulators which are used for training Navigation and Engineering personnel who work on board ships.
Tour of Sea Survival Training Facilities
The sea survival pool can simulate conditions at sea from wind and rain to thunder and lightning and waves! Many of the courses held in the college also use the Jetty facilities for the tuition of survival training.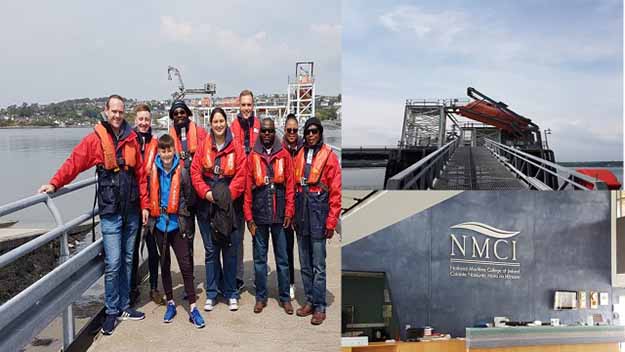 The International Delegation along with representatives of the V-LINC Research Group, CIT enjoying the NMCI Tour and Boat Trip around the Ringaskiddy, Bay Area on Friday 17th May 2019.

Following a well-deserved weekend off from all of the jet lag travelling and activities, the group were invited to the official launch of Cyber Ireland on Monday, 20th May 2019 at the Cork County Council idyllic Vertigo room, Cork, where they were provided the opportunity to meet some exceptional stakeholders from industry, academia, and government, none other than David Stanton TD, Minister of State at the Department of Justice and Equality with special responsibility for Equality, Immigration and Integration.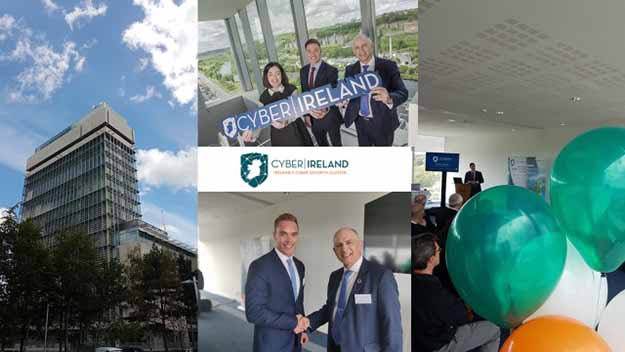 Official Cyber Ireland Launch on Monday 20th May 2019.


On Tuesday 21st May 2019, the Action Learning Cluster Development Workshop - a Key Action from the SOUTH-WEST Regional Enterprise Plan to 2020 was delivered by CIT on behalf of the Department of Business, Enterprise, and Innovation


This workshop and action learning event for industry, academia and policy-makers showcased and examined best practice cluster initiatives, and their development from across the globe. The workshop also explored opportunities to foster the development of new clustering initiatives in the South West. Different international practices relating to clusters, cluster organisations, cluster initiatives and the role of Government/local authorities were outlined and discussed. The workshop outcomes will now be used to inform cluster policy development at national level and support the development of the ecoRIS3 Irish Action Plan.


A wide range of topics were up for discussion inclusive of Cluster development in Ireland, Role of Government/Local Authorities in Clustering Development (European Best Practices and Perspectives), Global Clustering Development - Practices and Perspectives, The Key Challenges for the Development of Clusters at a Regional Level. One of the major outcomes of this action learning workshop was the need for a national cluster policy to augment and nurture clusters in Ireland and dedicated resources e.g. cluster organisations and cluster managers to push its development. High levels of collaboration and trust were recognised as being pivotal indicators for the enablement of clusters.


Mid-week proved to be an excellent time to take a trip to Blarney Castle but before all that, the group visited the CIT International Office, IDA Ireland, and Enterprise Ireland offices, Bishopstown, Cork where presentations around the IDA and EI roles in the enhancement of the Irish Innovation Ecosystem were undertaken. To support this, a quick tour of the Rubicon Centre (Irelands' Leading Business Innovation Hub) was initiated to establish what forms of entrepreneurship are taking place in Cork and can this be transferable in some way.


The visit finished with an invitation to the Smart Manufacturing Forum. The Industrial Internet Consortium was hosting a complementary Smart Manufacturing Forum on 23 May 2019, at CIT. The event brought together industry leaders and executives in artificial intelligence, cybersecurity, supply chain and more, to present insights, architectures, frameworks and IoT best practices for delivering successful Industrial Internet Systems. Excellent subject matter experts spoke about the key challenges and opportunities, interoperability requirements and how IIoT will transform manufacturing on the day. Speakers and panelists included industry experts from a breadth of different companies, from Fortune 500 companies, research institutions, academia, and startups.
To sum up the events, Mr Jamie Meehan, Senior Researcher, V-LINC Research Group stated that "the various activities over the entire week have been a huge collaborative success and a great learning experience. Ireland is in a great place to become a world-class cluster development environment but stakeholders from industry, academia, and government must all work together to create real impact and change. Learning from national and international experts in the areas of industry clusters, entrepreneurship, Cybersecurity, business support, etc. over the last week has created many opportunities to encourage economic and societal outputs".


For further information, please contact:
Dr John Hobbs Tel: +353 21 4335149 E-mail: john.hobbs@cit.ie
Mr Jamie Meehan Tel: +353 21 4326236 E-mail: jamie.meehan@cit.ie