Live Q & A - Scholarships for Mature Students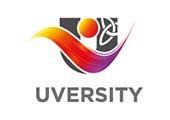 Published on: Tuesday, 06 April 2021
Uversity is now accepting applications for its Higher Education Scholarships for Adult Learners that are intended to remove financial barriers so that adult learners can unlock their potential and realise their ambitions.
Uversity's scholarships will provide multi-annual financial support for recipients to pursue a Bachelor's Degree for the first time in participating third level institutions in the Republic of Ireland or Northern Ireland. Scholarships can be any subject area and will be tailored to recipients' financial circumstances to cover some or all of the direct and indirect costs associated with higher education.
As we approach the closing date for Uversity Scholarship applications, we will be hosting a free live Q & A session for all mature students who may be interested in funding options to study a 3-4 year Bachelor's Degree programme in the 2021/22 academic year.At this event, the Uversity team will provide information about the scholarships, the application process and will answer any questions potential applicants may have. You will hear from the Uversity team as well as existing scholars, who will share their stories and answer any questions you may have.
Find out more and register for this event here.


Applications for Uversity Scholarships will close on 30th April 2021. For more information, please click here.