CIT partners with EMC to deliver world's first degree suite in Cloud Computing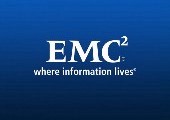 Published on: Wednesday, 15 June 2011
DUBLIN, Ireland, - May 31st 2011: EMC Corporation, the world leader in information infrastructure solutions, announced that it has partnered with CIT to develop the world's first suite of Masters and Undergraduate Degree programmes in Cloud Computing. Designed to be delivered remotely or on campus, the one year courses address future industry skills requirements and strengthen Ireland's advancement as an international Cloud Computing Centre of Excellence. Initially 20 Masters Degree places are on offer, commencing in September 2011, with the expectation that enrolment will grow to meet demand in future years. Graduates can get details of the courses and information on how to apply via the website: http://cloud.cit.ie/ or by contacting the CIT Department of Computing.
Jason Ward, EMC Ireland Country Manager; Dr Brendan J Murphy, President, CIT; and Bob Savage, Vice President, EMC Ireland.


Pat Punch, Senior Manager EMC, Tim Horgan, Department of Computing; Minister for Education & Skills, Ruairi Quinn T.D.; and Dr Brendan J Murphy, President, CIT.

The MSc Degree and BSc (Hons) Degree in Cloud Computing are one year add-on courses for Computer Science graduates commencing in September 2011. They aim to provide graduates with the advanced conceptual understanding, detailed factual knowledge, and specialist technical skills required for successfully delivering Cloud Computing. It will also equip them to meet the challenges associated with the rapidly changing IT industry.

Graduates can study either full or part-time and the programmes is delivered using a combination of blended and face-to-face sessions. Online synchronous and asynchronous learning environments will be used throughout the course to enable learning to take place anywhere at any time. These systems enable each student to achieve the measurable learning outcomes of each module in the most flexible way possible.
Welcoming the announcement, Minister for Education & Skills, Ruairi Quinn T.D., said, "This government has already identified Cloud Computing as a key driver for growth and jobs. Cloud computing is the future of technology and is likely to revolutionise the operation of businesses in Ireland if we grasp its potential. This announcement by EMC and Cork Institute of Technology is very timely as the students who sign up for these degrees will be in a position to lead Ireland's development as an international Cloud Computing Centre of Excellence. The programmes being launched today are a model of best practice of the kind of engagement and innovative delivery that the new National Strategy for Higher Education demands."
Dr Brendan Murphy, President of CIT comments: "CIT is delighted to be involved with this groundbreaking initiative. We have a longstanding relationship with EMC and we have collaborated with them on many projects in education, training and research over the past twenty years. This new initiative builds on those relationships but takes things to a new and exciting level where the subject of the courses are at the cutting edge of current IT developments and where the engagement with EMC and others can be extended internationally. I believe that this cloud computing initiative is an example of the real benefits that can be gained at the intersection of higher education and private enterprise. I wish all involved every success with the programme and I am certain that it will deliver significant benefits to the IT sector in Ireland and to the broader economy over the coming years."
Bob Savage, Vice President, EMC Centre of Excellence Ireland said: "We are proud that the innovation for the world's first approved suite of degree programmes evolved from our long-term relationship with CIT and our industry partners. A dedicated team has worked tirelessly to create content that addresses the broad range of topics involved in cloud computing resulting in the education standard accreditation." Savage continues, "The degrees aim to develop students both technically and personally to produce broad based graduates of high academic and practical standards to match the needs of the IT industry."
Welcoming the launch of the Masters and Undergraduate Degree programmes, Barry O'Leary, CEO of IDA Ireland said, "This collaboration between industry and academia in response to a growing technology trend will assist Ireland in becoming a global leader in Cloud Computing. IDA Ireland's strategy, Horizon 2020, identifies Cloud Computing as a major business and economic opportunity for Ireland, which can create high-value jobs and drive competitiveness in Ireland. Already, a growing number of global businesses in the IT industry are involved in this strategically important activity in Ireland"

The MSc and Honours Bachelor of Science in Cloud Computing degrees combine theoretical background and practical design considerations, seeking to reflect current and likely future practice across private and public cloud environments incorporating the following:
Cloud architecture planning and management
Design and management of virtual environments,
Consolidation of data centres and enterprise storage systems
Cloud application development
Converged networks
Data mining
Security techniques in multi-tenant virtualised environments and related areas that contribute to the building of both private and public cloud environments.
Elective modules
Multi-disciplinary projects
As an education partner CIT offers a quality educational experience and has forged strong links with EMC, VMware and Cisco including:
A track record of delivering programmes for EMC
A Cisco Networking Regional Academy with state of the art labs
A virtualisation offering with VMware Academy
Staff expertise in the area of cryptography and security
For further information on the Degree courses please visit: http://cloud.cit.ie
About Cork Institute of Technology
Cork Institute of Technology (CIT) is a university level higher education institution located in Cork, Ireland. The Institute offers courses at various levels up to and including PhD and in a range of disciplines including Art & Design, Business, Engineering, Humanities, Music, Nautical Studies and Science & Technology. The main CIT campus is located in Bishopstown, Cork. The CIT Crawford College of Art and Design and the CIT Cork School of Music are both located at campuses in Cork city centre. The National Maritime College of Ireland (NMCI) is located on the shores of Cork Harbour in Ringaskiddy.
The 15,000 plus CIT students enjoy excellent social and sporting facilities including the purpose built student centre, sports stadium, gymnasium and adjacent swimming pool.
CIT has a number of vibrant and successful research, innovation, knowledge transfer and enterprise support centres. Among these is the Rubicon business incubation centre, the Genesis enterprise support programme, and the NIMBUS research centre.
About EMC in Ireland
EMC established a presence in Ireland in 1988 with its first manufacturing facility outside of North America in Ovens, Cork, followed by sales offices in Dublin (1990) and Belfast (2005). The Cork facility has become a multi-functional campus and the home of EMC's International Operations. It has emerged as a leader in EMC's initiative to develop and manufacture energy efficient information infrastructure technologies and nominated a Centre of Excellence (COE) in 2009. EMC now employs over 2,500 people in Ireland between all EMC sites, including VMware, RSA, and Mozy.
EMC established EMC Research Europe from the COE in partnership with UCC in March 2011, advancing EMC's Cloud, Big Data and Data Centre transformation research programmes in Ireland and Europe. This followed the success of EMC's investment of €20 million in a Research and Development Centre at the COE in 2008 as part of its 20th anniversary celebrations. The Cork campus also includes EMC's International Executive Briefing Centre, Global Solutions Centre, Worldwide Customer Service Centre, VMware Support Services, Software Development and Shared Services functions. EMC in Ireland today claims some of Ireland's most recognised organisations as its customers.