Business (Common Entry)
Course Code

MT 550

Field of Study

Accounting,Marketing,Business

Type of Course:

Degree

Type of Qualification:

BBus

Type of Study:

Full time

Application Closing Date:

See CAO website
Course duration:
3 Years (6 semesters) and 1 additional year (2 semesters) to acquire an honours degree
Admission Requirements:
For admission to a programme, standard applicants must
score the necessary CAO points and
meet the minimum entry requirements
Leaving Certificate in five subjects i.e. Grade O6 or H7 in five subjects. The five subjects must include Mathematics, and either English or Irish.
Info re MTU Mathematics Exam only:
Some students who apply to MTU courses may not achieve the required entry standard in Mathematics through the Leaving Certificate. For such applicants, MTU offers a second chance to reach the required entry standard through a MTU Mathematics Exam. This second chance facility allows applicants (depending on their results in the MTU Mathematics Examination) to gain entry to courses with an Ordinary Leaving Certificate Mathematics entry standard, and (with a higher level of performance) courses with a Higher Leaving Certificate entry standard. Please click here for more information.
Work Placement
Formal work placement (minimum of 15 weeks) is an integral element of the course and takes place in year 3.
Leaving Cert Subjects:
Helpful subjects include Accounting, Business, Economics, and Link Modules (LCVP).
Course summary
If you would like to undertake and engage in an extensive range of business disciplines, with the opportunity and flexibility to choose a specialism such as Business (General) or Accounting or Marketing, you should apply for MT 550.
Department(s)
Management and Enterprise
MT 550 Course Location: MTU Bishopstown Campus, Cork
Recorded November 2021
Business brings together a range of subjects including Management, Marketing, Accounting, Communications, and applications of Information Technology. The Business course aims to provide a broad education with many opportunities to specialise. The course is designed to be employment oriented giving graduates the core skills necessary to launch their career in their chosen disciplines. Business students will appreciate how businesses develop strategies, handle risk and take decisions in a variety of industry settings. The course also provides the necessary skills for those seeking to set up their own enterprises.
Students applying under MT 550 share a common first year, and then choose their preferred degree at the end of year 2. This gives students the opportunity to study a wide variety of business modules before deciding which stream they wish to pursue.
Students can choose after year 2 to specialise in Business (General), or Accounting or Marketing. All degree pathways lead to a level 8 honours business degree. Students pursuing the general business and marketing options obtain a Level 7 business degree and may progress in year 4 to complete the aligned honours level 8 degree. Students pursuing accounting join the honours level 8 degree for year 3 and 4.
On graduation, all students will have developed fundamental personal and professional skills ensuring a confident and competent start to a successful business career.
In summary, all students are Bachelor of Business degree students in year 1 and 2. Thereafter, students decide which degree pathway they wish to pursue. Students can choose from the following degree programmes:
Bachelor of Business (Level 7)
This business programme provides the knowledge and skills necessary to contribute effectively within a business and management setting and is designed to provide a solid foundation for success in a wide variety of business career options.


Bachelor of Business in Marketing (Level 7)
The marketing programme focuses on the concepts, theory, processes and techniques of marketing necessary to function in a marketing environment, sales or customer service roles with particular emphasis on the skills required within the digital economy.


Bachelor of Business (Honours) in Accounting (Level 8)
The accounting programme focuses on the specialist education and training necessary to enable graduates to gain employment in an accounting/financial capacity in any business sector. At the end of year 1, students can choose the accounting stream. On successful completion of year 2, students will transfer to year 3 of the Bachelor of Business (Honours) in Accounting (Level 8) programme.

Further Studies
For details, see http://business.cit.ie

Subject to availability of places and specialisation, suitably qualified Level 7 graduates are eligible to apply for entry to year 4 (final year) of:

A large proportion of graduates progress onto postgraduate studies. The Bachelor of Business Honours degree (Level 8) satisfies the degree requirements of the Teaching Council. A postgraduate programme of initial teacher education, accredited by the Teaching Council, consisting of two years full-time study or 120 ECTS credits must subsequently be completed to be eligible for registration with the Teaching Council.

Question Time
What is the advantage of doing the Common Entry degree?
If you would enjoy exploring a broad range of business topics with the opportunity to choose a business specialism such as Business, or Accounting or Marketing at a later stage, you should apply for MT 550. If, however, you are confident that Accounting or Marketing is your preference, you should consider applying for the relevant Level 8 course (i.e. MT 943 BBus (Honours) in Marketing or MT 942 BBus (Honours) in Accounting) which specialises in that area from year 1.
Is there a European language requirement for the course?
No, however, students who pursue French as an elective in year 1 are expected to have completed a French course at Leaving Certificate level.
Will I be at a disadvantage if I did not study Business or Accounting in the Leaving Certificate?
No, the core fundamentals of accounting and business are delivered in year 1.
What award will I receive after successful completion of the course?
It depends on the specialisation. Choose from
Bachelor of Business
Bachelor of Business in Marketing
Bachelor of Business (Honours) in Accounting

Is it possible to obtain a Higher Certificate after two years?
Yes, students who successfully complete year 2 and do not wish to progress to year 3 will receive a Higher Certificate in Business.


Graduate Profiles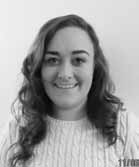 Grace Mason
Supply Chain and Innovation SR Coordinator
"I graduated with a Bachelor of Business (Honours) degree in October 2017. The broad range of modules available made the course very appealing and opportunistic. The lecturers are really experienced and create an affable relationship with each student which really helps to ensure we all succeed.
I am currently working with PepsiCo's Supply Chain and Innovation team. I was informed of the job by a lecturer who offered advice for interview and a reference. My time in CIT prepared me for life outside of college and I use skills I learned from various modules in my daily role.
I would definitely recommend this degree to anyone who is interested in all aspects of business."

Mike O'Neill
Associate Sourcing/Global Commodity Manager
"My choice to complete the Bachelor of Business (Honours) degree was the perfect bridge from school/college life to the real world. It offered a great balance between structure and freedom - one of the most important attributes of work-life balance. My lecturers were always available to provide guidance and support, no matter how many questions I asked, (and I use to ask a lot!). I received practical and insightful responses.
Since leaving CIT, I completed the MSc in Strategic Management and now work for Stryker beginning September 2011. I started as a Supply Chain Graduate where I worked across the different areas of Supply Chain in Ireland and the USA. I am currently living in Amsterdam and working in Stryker's European Head Quarters as an Associate Sourcing/Global Commodity Manager.
---
Modules delivered as part of the Bachelor of Business degree programme and those linked to the Business, Marketing and Accounting pathways in year three and four can be viewed as follows
---
Business graduates have a broad range of abilities which may lead to employment, in an administrative capacity, in areas such as accounting, marketing, computing, banking, insurance, travel and retailing.
Accounting graduates obtain employment in areas such as banking, computing, insurance or general management. Many graduates obtain positions as accounting trainees, completing professional accountancy examinations on a part-time basis while in employment.
Marketing graduates are qualified for positions in manufacturing and service industries. Their roles may be in marketing, sales, customer relations, market research or brand management.
Potential Areas of Employment (Depending on the area of specialism)
Accounting
Brand management
Business development
Human resourcemanagement
Marketing and marketing research
Sales and sales management
Supply chain management
Teaching
Logistics
Finance


Further Studies
The Bachelor of Business honours degree (level 8) satisfies the degree requirements of the Teaching Council. As with other recognised degrees, a postgraduate programme of Initial Teacher Education, accredited by the Teaching Council, consisting of two years full-time study or 120 ECTS credits must subsequently be completed to be eligible for registration with the Teaching Council.
---
EU Applicants must apply via the CAO - please click on the link above.
Non-EU Applicants - please click here for how to apply.

CAO 1st Round:
Entry 2021: 253
CAO Cut off:
CAO Average: