CIT attends the world's premier Cybersecurity conference – RSA 2016 in San Francisco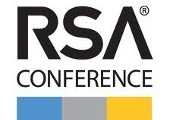 Published on: Sunday, 13 March 2016
Please click here for detailed information

During the world's premier Cybersecurity conference – RSA 2016 in San Francisco, the Be Wiser project sponsored and supported several events, which allowed SMEs, policy makers and cluster practioners across the consortium an opportunity to connect with the technology, trends and people that will protect our digital world.
The Be Wiser project had the opportunity to support nine companies from Northern Ireland and France: Cyberlytic International Limited, Kainos Software, Seven Technologies Group, TrustInSoft, B-Secur, IDnomic, Brainwave, Wallix and Denyall to participate in a Silicon Valley tour, attend the RSA Conference and pitch at a CyberSecurity Techmeeting. Additionally a number of Be Wiser partners; Systematic Paris Region, CyberForum e.V., Eurecat, Invest Northern Ireland and Cork Institute of Technology's Dr John Hobbs joined the events to represent the consortium and share messages and lessons learnt with their regions.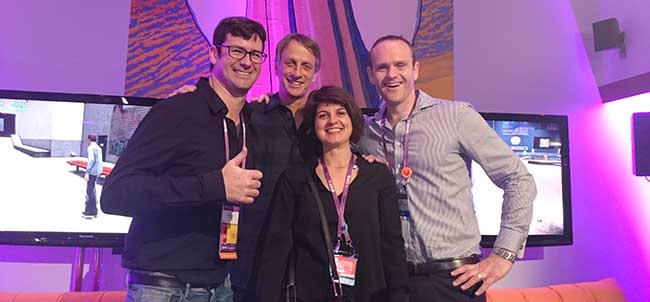 David Mari, Eurecat; Tony Hawk, Professional Skateboarder and Actor; Dr Annalisa Zuccotti, CyberForum and Dr John Hobbs during the CodeBreakers Networking Bash @ The RSA Conference on the 3rd March 2016.