EuroTech Connect: European SME Business Development in Cork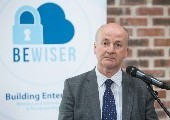 Published on: Monday, 13 June 2016
Delegations from Spain, Slovenia and the United Kingdom have returned home after a three day trade mission in Cork, where they got to meet with a whole host of the region's ICT firms, spanning from SMEs to the large multinationals. The purpose of EuroTech Connect was to strengthen existing business relationships between Be Wiser partner clusters' members through active face-to-face connections using 'Be Wiser Connect' and facilitated through the 'Business Roaming Agreement' and the EU funded FP7 project.
In the EU, clusters are seen as a key instrument to support SMEs, and to remove typical hurdles associated with smaller firm size. International cooperation between companies can be facilitated if they are affiliated to a network or cluster. The Be Wiser Consortium partners consist of seven ICT clusters, each representing a different EU member state; namely Ireland, United Kingdom, France, Germany, Spain, Slovenia and Cyprus. These clusters share a common objective of stimulating ICT and Wireless and Internet Security innovation, but operate in different ways, bringing together different strengths and expertise. Through the Be Wiser project the clusters can offer a greater breadth of competence to the marketplace and can exchange successful practices. They can also achieve a critical mass to attract additional ICT clusters into the network.
The Irish Triple Helix Cluster, made up of Cork Institute of Technology, Cork County Council and IT@Cork, played host to six visiting SMEs, as part of the three day EuroTech Connect event. A packed itinerary for the visitors included a private audience with Bob Savage, Vice-President and Managing Director at EMC Ireland. This session also included an extensive tour of EMC's Centre of Excellence site at Ovens, Co. Cork. A second highlight included a visit to Ireland's smartest building at One Albert Quay where the visitors heard VP and General Manager of Tyco Ireland, Donal Sullivan speak about Tyco's journey to being globally headquartered in Cork.
The Information and Communications Technology (ICT) and Cybersecurity sectors are regarded as the most innovative sectors in the European Union, of utmost importance both as industries in of themselves and for other sectors. Denis Kennelly, Chief Product Officer for the IBM Security Product Portfolio, gave a most insightful presentation on the final morning of EuroTech Connect into the increasingly sophisticated threats to cybersecurity via mainstream 'phishing' attacks and alternatively through 'the dark web'.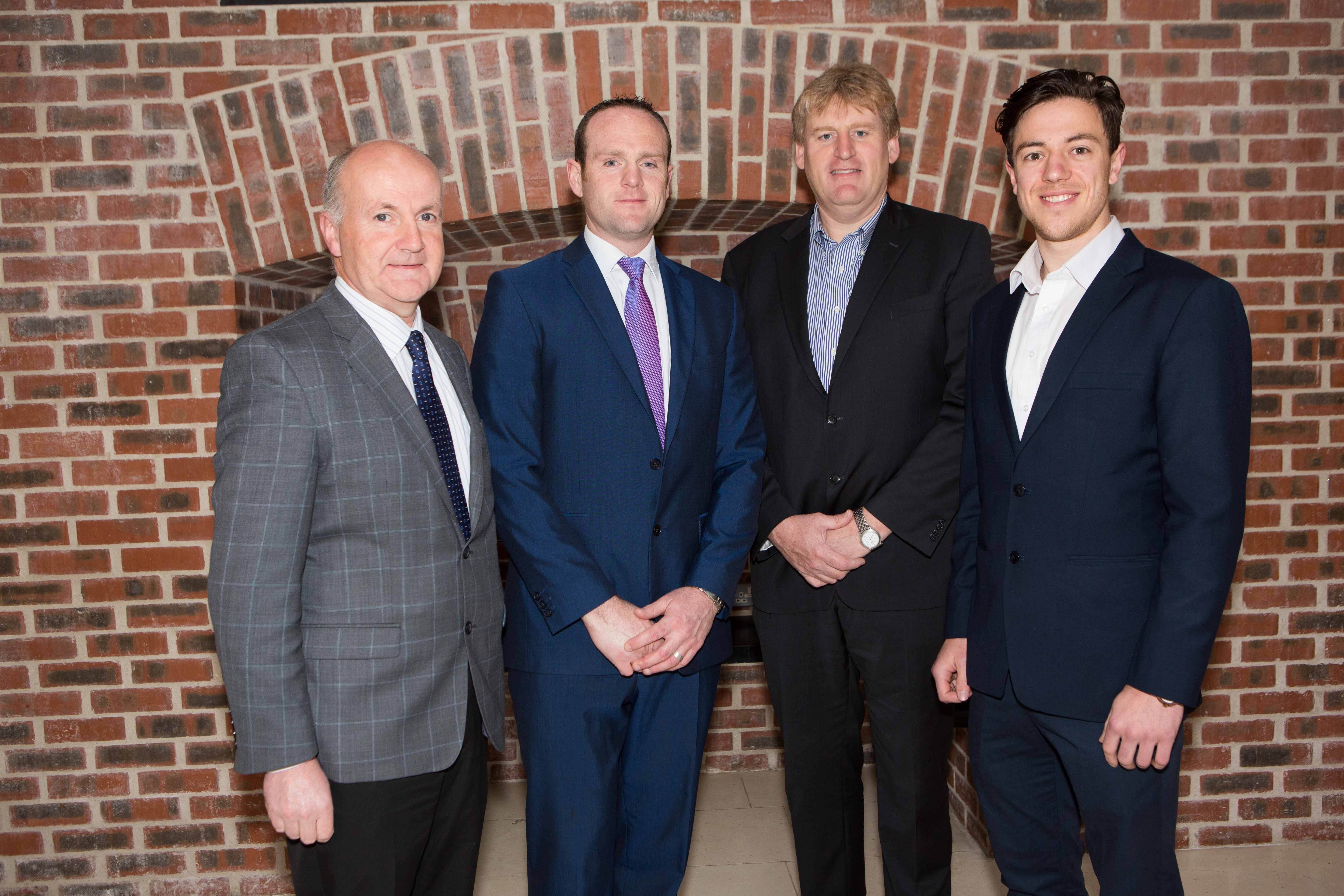 Image: Michael Loftus (Head of Faculty Engineering and Science, CIT), John Hobbs (CIT) Denis Kennelly (IBM Security) - Keynote Speaker at the EuroTech Connect Networking Breakfast @ the Cork Institute of Technology and Eoin Byrne (CIT).
While globalisation in the ICT field is not new, there is a consensus that its nature has deeply changed and a new wave of internationalisation has begun. While these developments can be an opportunity, they can also put substantial challenges to a heterogeneous industry. SMEs in particular find themselves in a disadvantaged position compared to larger competitors regarding internationalisation. For this reason, the Be Wiser project prepared a well-defined action plan towards internationalisation. As part of the initial phases of this project now in its third year, V-LINC analysis (Visualisation of Linkages In Networked Clusters; vlinc) was applied in each of the seven Be Wiser regions, to help the network/cluster and their local policy makers understand each region's ecosystem, while also assessing current levels of internationalisation. Furthermore, an internationalisation synergetic platform was developed and implemented to reach the defined goals and aims, including two different tools: Be Wiser Connect and the Business Roaming Agreement.
The visiting firms to Cork for EuroTech Connect had ample opportunity to meet in person with a whole host of ICT firms operating in Cork. Integral to facilitating these connections were the face to face 'Be Wiser Connect' meetings organised by Dr. John Hobbs and his V-LINC team at Cork Institute of Technology, consisting of Eoin Byrne, Brigid Walsh and Conor Kelleher. Speaking about the success of the event Eoin Byrne had the following to say: "The buy-in from ICT companies in Cork was fantastic. From the site visits to EMC, Tyco, DePuy and Janssen, to the attendance of firms at the networking breakfast in CIT, it really showed the strength of the ICT cluster. Cork is now making a name for itself across Europe as a vibrant and internationally focused cluster, and it's a testament to the ecosystem here that one of the Slovenian firms who attended the trade mission is actively pursuing setting up offices in Cork".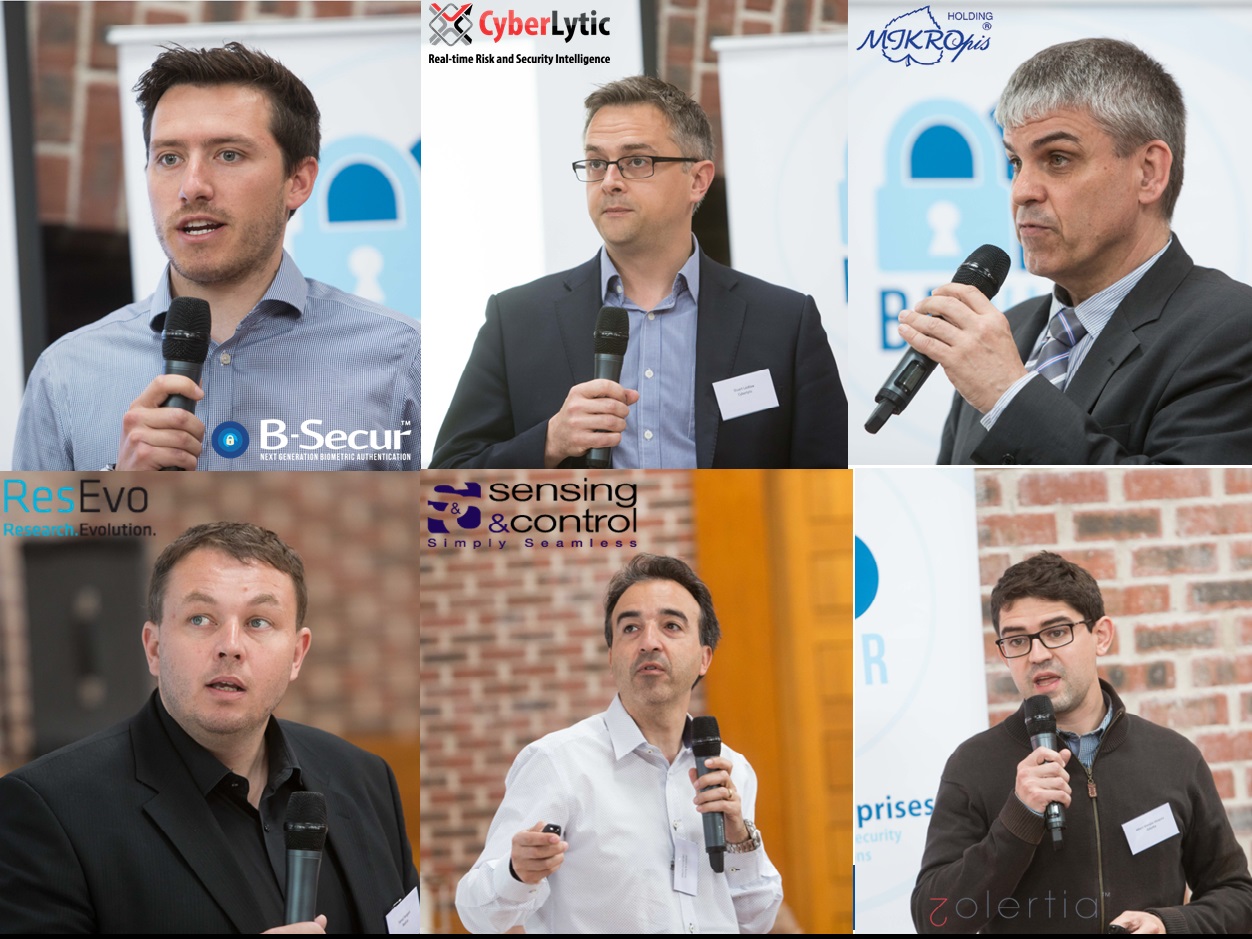 Image: Simon Rea (B-Secur), Stuart Laidlaw (Cyberlytic), Stane Baša (Mikropis), Tomaž Bergant (ResEvo); Alberto Fernandez (Sensing & Control) and Albert Manjón Vázquez (Zolertia), presenting at the Networking Breakfast @ the Cork Institute of Technology as part of EuroTech Connect - 26/05/16.
Professor David Marí Martínez, of Eurecat, who accompanied two Spanish firms to Cork complimented the work of the Irish Triple Helix Cluster in hosting the event: "We think EuroTech Connect has been a very good example of what everybody should be doing in Europe right now in terms of trying to get the companies together: fostering collaboration between the regions and sharing knowledge and experience through real face to face interaction with clear institutional support. The companies we brought there were delighted with how things went, and the opportunity the Be Wiser project has given them to expand their connections and targets".
Dr Annalisa Zuccotti of CyberForum an IT cluster with over 1,000 SME members in Karlsruhe, Germany echoes Professor Mari's sentiments, she notes that "events like EuroTech Connect are proof that cross cluster collaboration works and more targeted inter-cluster connection trade missions like this should take place across Europe, we at the Clusterize team are glad that the Business Roaming Agreement (BRA) was used by CIT and IT@Cork to support and facilitate new connections at EuroTech Connect".
Stuart Laidlaw, founder and CEO of Cyberlytic, a cyber security company with offices in Belfast and London, was hugely grateful to the Irish Triple Helix Cluster for the connections they made at EuroTech Connect: "Cyberlytic has really benefited from the EuroTech Connect tour, we've made some excellent connections with both MNC and SME companies in Cork at a senior management and VP level and hope to develop partnerships and business opportunities over the coming months".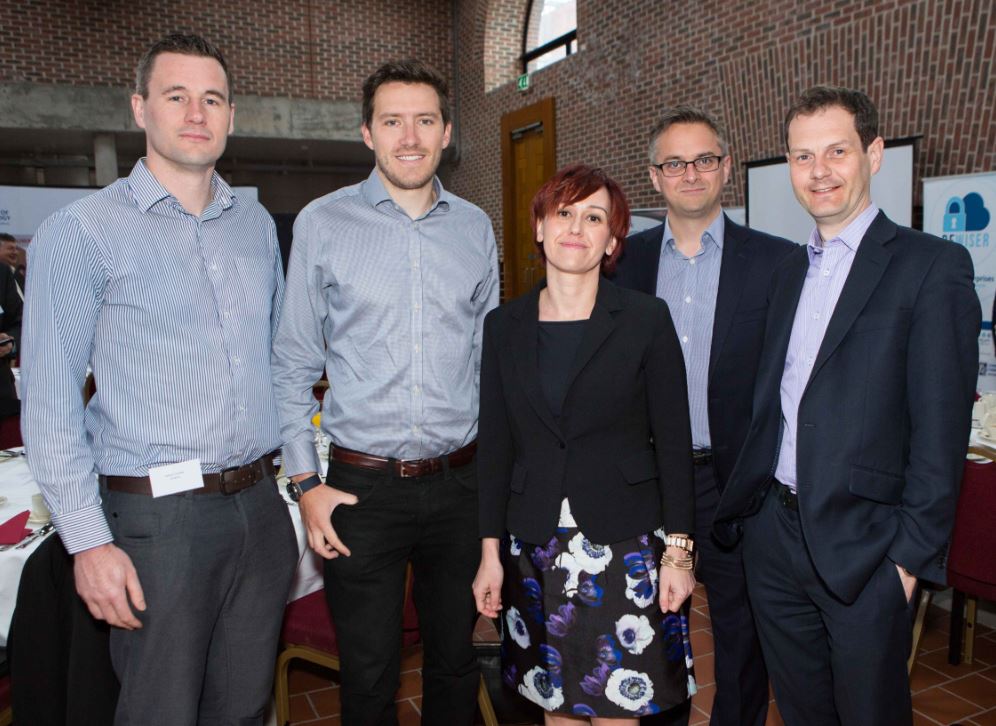 Image: Adrian Condon & Simon Rea (B-Secur), Nina Sega (ICT Technology Network), Stuart Laidlaw & St. John Harold (Cyberlytic) at the Networking Breakfast @ the Cork Institute of Technology as part of EuroTech Connect - 26/05/16.
For further information on the V-LINC analysis methodology designed by Dr John Hobbs and Eoin Byrne in the Cork institute of Technology, the Be Wiser project www.be-wiser.eu and Be Wiser Connect http://bewiserconnect.cit.ie please use the links provided.