Future Opportunities Outlined at CIT Careers and Employability Fair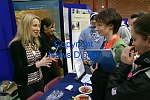 Published on: Friday, 05 October 2012

On the 2nd October, the Careers & Employability Fair 2012 hosted by the CIT Careers & Counselling Service, was held in the Student Centre on the Bishopstown Campus and the good news, according to Treasa Mc Sweeney, Acting Careers Officer, is that there are plenty of options for the future and employers are recruiting CIT graduates year-on-year.

The annual Fair provides an excellent opportunity to further develop links between employers, CIT students and staff, and the wider community. It also facilitates a broadened scope for options after third level education for all graduates, whether this involves employment, further study, travel or volunteer work.


This year's Careers & Employability Fair included numerous employers actively recruiting and providing students with information on opportunities for the future. There was a dedicated Employability Clinic where students got one-to-one advice on enhancing their Employability Skills, developing a targeted CV and preparing for the working world.

CIT Postgraduate Options were outlined providing information on opportunities for progression to 4th level education at CIT including research and taught programmes. Information was available on applying for Postgraduate Teacher Training courses in the UK as well as Volunteering Opportunities where students could look at voluntary work in Ireland and abroad. Information was also provided on spending the summer abroad or taking a year out after college to travel and work.

Up to 70 stands were included in the Fair, with more than 58 employers from major national and international companies, SMEs and local firms recruiting suitable students and graduates.


More than 1,600 students attended on the day to meet with companies from various sectors such as IT, Science, Food, Engineering, Finance and Retail, among others. Exhibitors included Musgrave Group, Abbott Ireland, EMC, VMware, Dairygold, ACCA Ireland, Kingspan and the Naval Service.

Dermot Killen of Kingspan Group, who has extensive experience in the field of recruitment said: "With a high regard for their technical knowledge and know-how, work ethic and personalities, the Kingspan Group, with the launch of our Graduate Management Development Programme in 2004, has consistently included Engineering Graduates from CIT in its intakes."


CIT's Careers & Employability Fair also saw two outstanding students from the Department of Mechanical, Biomedical and Manufacturing Engineering receive an award from Abbott Ireland and DePuy, respectively. Abbott Ireland presented Eoin Lyons, a final year student from the Bachelor of Engineering (Honours) in Biomedical Engineering with the "Abbott Ireland Bursary Award" following his achievements as an intern with the organisation in summer 2012.

The inaugural "CIT/DePuy Scholarship" was presented to Niamh Coleman, a first year Biomedical Engineering student from Cork. DePuy, a company of Johnson and Johnson are providing the scholarship to support Niamh through her four years of study. Niamh was identified through a competitive process from all applicants to the honours Biomedical Engineering degree as a student of outstanding potential.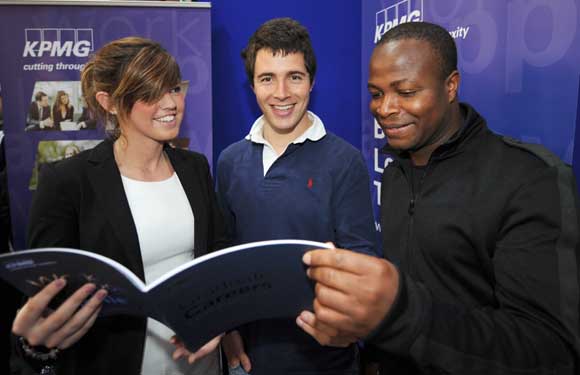 Ciara Hill from KPMG pictured with CIT students James O'Sullivan from Douglas, and Richard Hognon from Togo.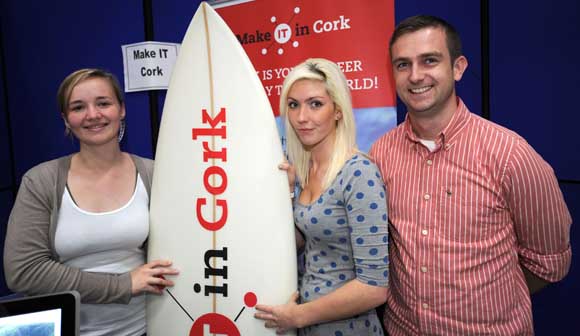 Third Year Biomedical Engineering students Elaine O'Sullivan and Lauren Clancy pictured with John McInerney from Make It In Cork.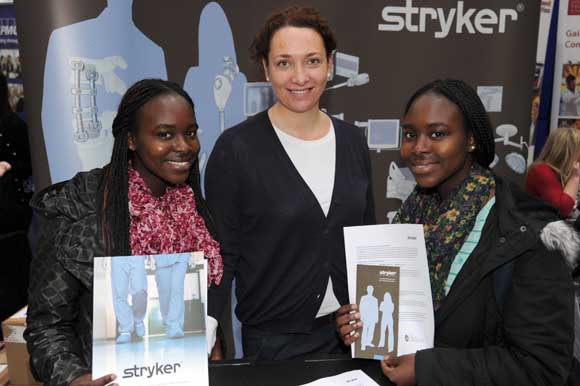 CIT students Tai and Kenny Balogun pictured with Deirdre Looney from Stryker.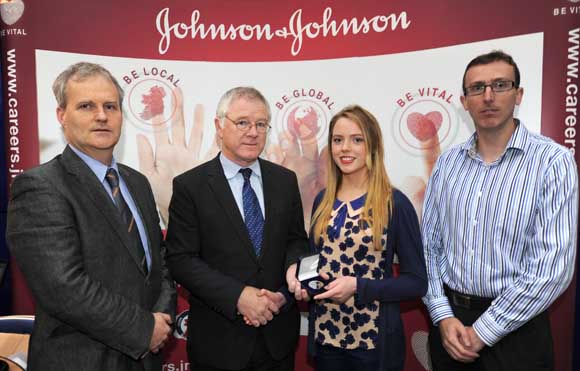 Daithí Fallon, Head, Dept. of Mechanical, Biomedical & Manufacturing Engineering; Dr Barry O'Connor, Registrar and V.P for Academic Affairs, CIT; 1st Year Biomedical Engineering student Niamh Coleman who won the CIT Depuy Scholarship award; and Ruairí Cullinane from Johnson and Johnson.

Photographer: Pascal Ungerer