The Springboard Roadshow is coming to Cork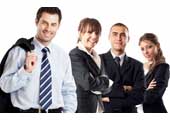 Published on: Saturday, 17 August 2013
If you are interested in doing a Springboard course, attending the Springboard Roadshow is a good opportunity to get some information.
Colleges from around the country will be in attendance, as well as support agencies such as the Dept. of Social Protection.
What: Springboard Roadshow: opportunity for prospective applicants to enquire about courses on offer and their eligibility
When: August 20, 10am – 5pm
Where: City Hall, Cork City
Weblink: http://www.springboardcourses.ie/CorkEvent.aspx

Cork Institute of Technology will have a stand there and staff will be on hand to answer questions on the individual and range of courses on offer, under the Springboard initiative this September. A full list of these courses can be seen here.