"Winter Wonderland" Children's party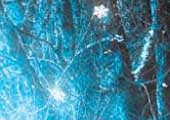 Published on: Sunday, 01 December 2013
CIT's MSc in Marketing Practice class has organised a "Winter Wonderland" Children's party at the Nexus Centre, Bishopstown Campus.
December 8th from 12 noon - 3pm

Proceeds are being donated to CUH Children's Ward. The event is being held as part of a live assessment of the students' work and is kindly supported, aided and guided by a number of CIT staff.
The event entails a wide range of entertainment including street performers, a "goat mobile", bouncy castles, a DJ and of course Santa along with much more. Santa's grotto makes innovative use of the StarDome from CIT Blackrock Castle Observatory and children will receive a small gift.

Tickets can be purchased HERE