Debate Science > The Future of our City < takes place at CIT and City Hall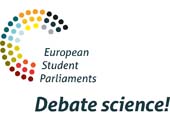 Published on: Wednesday, 15 January 2014
For more information, please click here

Visit www.student-parliaments.eu
CIT in conjunction with Wissenschaft im Dialog will host the European Student Parliament in CIT and the City Hall on the 15th, 16th and 17th January 2014. In working groups and through the exchange with scientists, secondary school students aged between 16 and 18 years from 19 schools will discuss current issues on the topic "The future of our city" and will prepare and conduct a concluding parliamentary debate.
Students will have the opportunity to discuss topics relevant to the future with students from across Cork City and County. Five of the students will additionally have the chance to exchange their ideas on a European scale with 95 students from across Europe in the final European Student Parliament in Copenhagen in June 2014.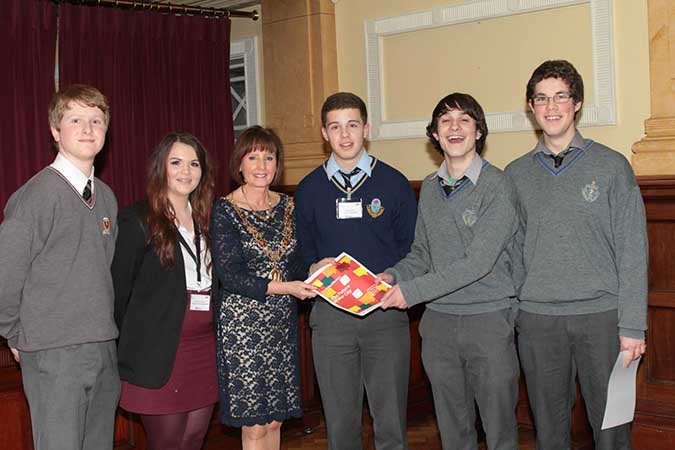 Pictured at the first European Union Student Parliament event in Ireland which was held at Cork City hall were Mark Reidy, Coláiste an Spioraid Naoimh; Elizabeth Hession, St. Aloysius College Carrigtwohill; Lord Mayor of Cork Cllr Catherine Clancy; Jamie Cross, Coláiste an Chraoibhin; Rory O'Sullivan, and Ciaran Daly, Rochestown College, Cork.