All Welcome at CAO Information Evening > TODAY @ 6pm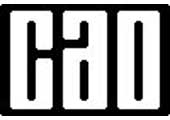 Published on: Tuesday, 01 April 2014


For more information, please click here


CIT's CAO Applicant Information Evening is at 6pm on Thursday, 10th April, 2014. Now in its third year and hosted by CIT's Marketing Unit, it is targeted at students who have applied for courses at CIT in their 2014 CAO Application and also students who may be contemplating "Change of Mind" options. The event is free, and open to everyone, and runs until 8pm in the Tourism & Hospitality Building, CIT, Bishopstown Campus.

Sineád O'Brien, now a first year student in CIT, said that she found last year's event to be invaluable. "I went along with my Mother and by the end of the evening I had a much clearer idea of the path I wanted to take. I'm very happy with the course I'm now studying."

Students have the opportunity to learn more about different courses, take a tour of the campus and facilities, obtain information on accommodation and learn about student life at CIT. People also receive information on grants and CIT's sports scholarships/bursaries and find out about the numerous support services.

In addition, Dr Dan Collins, CIT's Academic Administration & Student Affairs Manager, will talk about the Student Experience at CIT and will give an account of CIT's First Year Orientation Programme.

Communications and Marketing Officer for CIT, Mervyn O'Mahony said: "Choosing the right third level course is a crucial decision for students so it's very important to have the right information to hand when making it. That's why an evening like this is so very important – people can have a look at the campus, meet people, and ask questions that can help in making the right CAO choices".

The evening is open to everyone.

The event will coincide with the Annual Cork Mechanical, Manufacturing and Biomedical Engineering Exhibition also held in CIT's Bishopstown Campus.