CAO Applicant Information Evening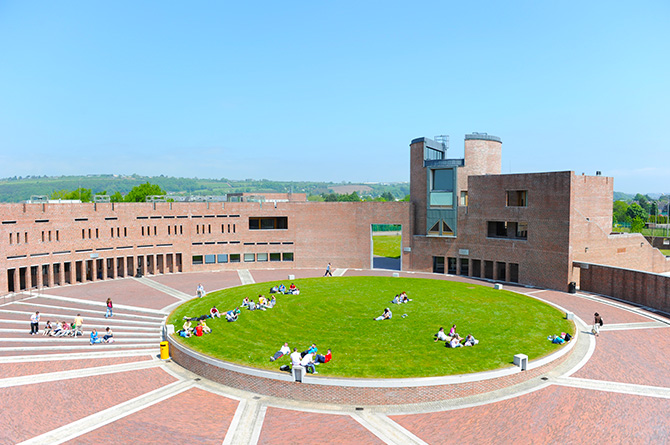 Cork Institute of Technology hosts a CAO Applicant Information Evening on its Bishopstown campus annually.
This year the event will be taking place on Thursday 2nd May 2019.
The event, hosted by CIT's Marketing Unit, is targeted at Leaving Certificate students who have applied for courses at CIT in their CAO application, and also students who may be contemplating "Change of Mind" options. The event, which is free and open to all, runs from 6pm - 8pm in the Nexus Hall, Student Centre CIT Bishopstown Campus.
Students will have an opportunity to learn more about different courses, take a tour of the campus and facilities, obtain information on accommodation and learn about student life at CIT. They will also receive information on grants and CIT's sports scholarships, and find out about the numerous support services.
In addition to the information stands, there will be various information sessions on CIT's First Year Orientation Programme, applying as a mature student and students with disabilities.
To register your attendance please email citforcao@cit.ie
Communications and Marketing Officer for CIT, Mervyn O'Mahony said: "Choosing the right college course is a crucial decision for students so it's very important to have the right information to hand when making it. That's why an evening like this is so very important – people can have a look at the campus, meet CIT staff, and ask questions that can help in making the right CAO choices".
The evening is free and open to students, parents and teachers.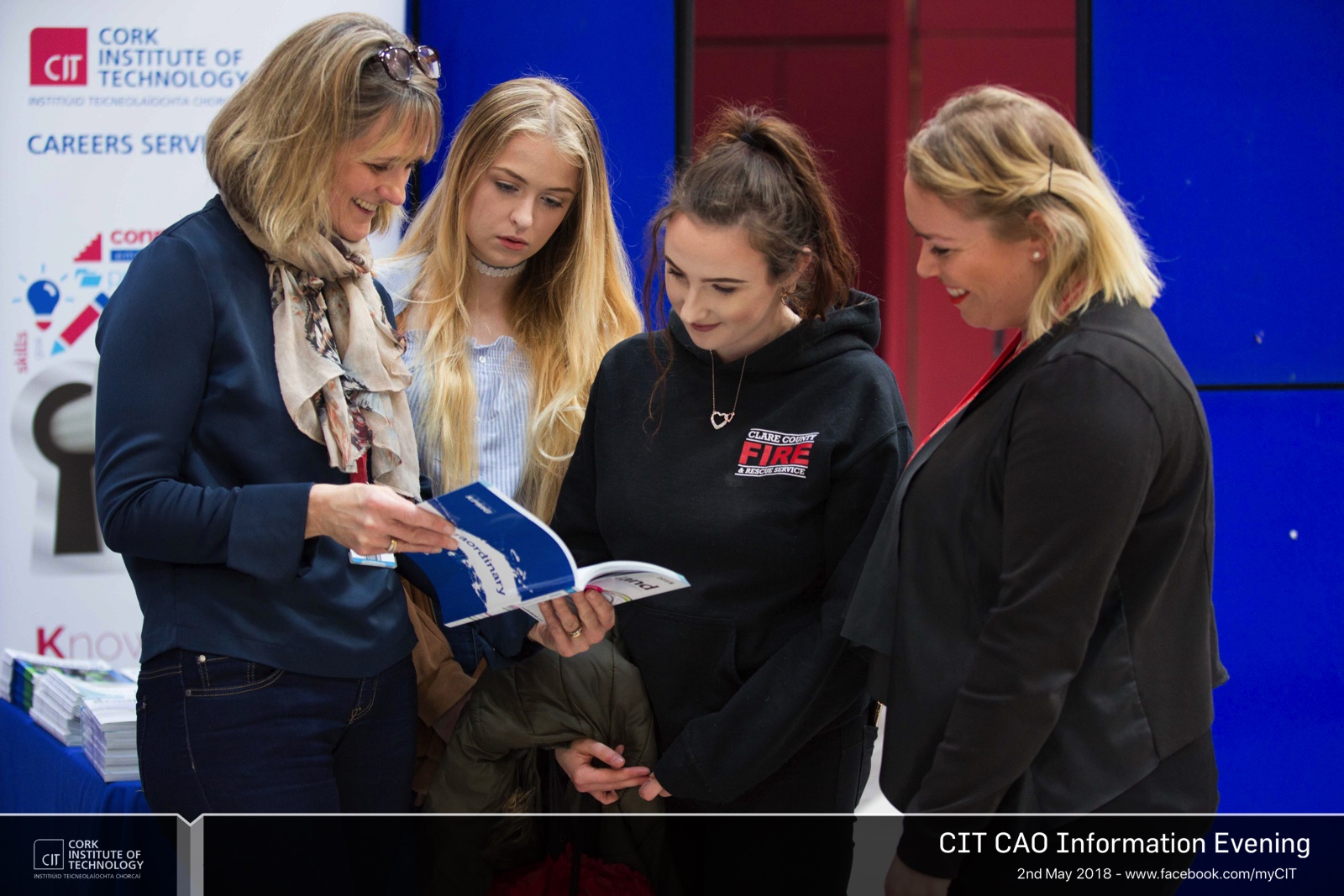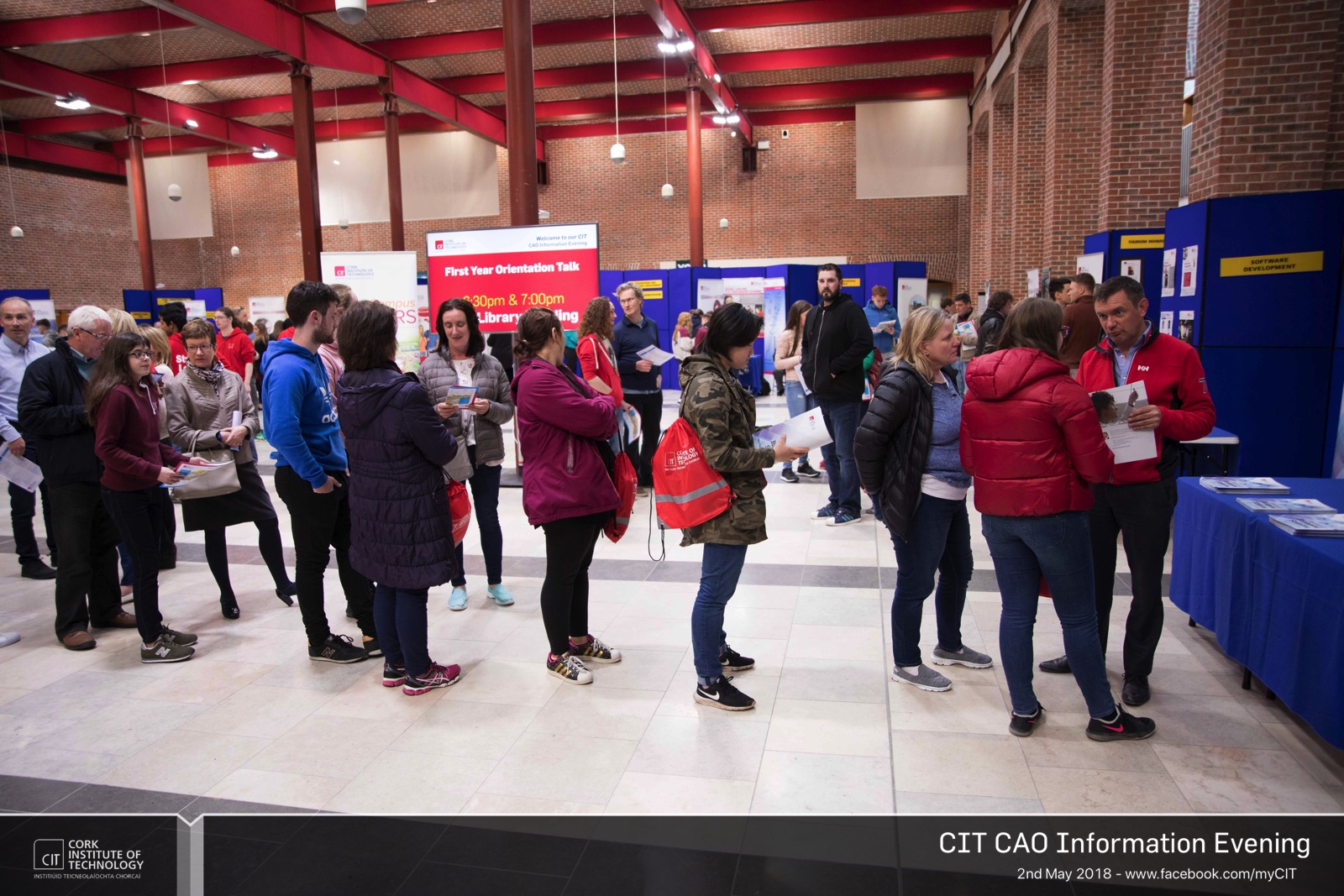 Why Study at CIT

CIT courses cover Business, Engineering, Science, Computing, Humanities, Media, Art, and Music. We have an enviable record of providing students with excellent employment opportunities and a firm basis for future career development.

Maps / Travel

The Main CIT campus is located in Bishopstown on the west of Cork City. It has easy access via the N40 South Ring Road and N22 Cork-Kerry road. Please click the link above to view our maps and directions.

Tips for Choosing a 3rd Level Course

Before you begin researching 3rd level courses, it is important to understand yourself first.

Access/Disability

CIT Access Service is committed to widening participation, increasing access and supporting positive educational outcomes for under-represented groups.