Certificate in Capital Markets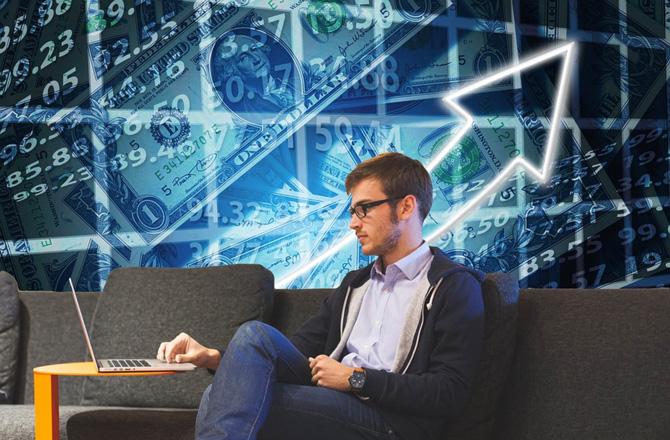 Cork Institute of Technology is pleased to announce the launch of a new short part-time course in the field of Capital Markets. This evening course which is Springboard+ Funded will focus on developing the fundamental and practical knowledge that new or recent graduates will need to work in capital markets, treasury funds and the financial sector.
The Irish Government has targeted the expansion of the Finance Industry as a key objective for the medium term.
About the Course
Whilst the Certificate in Capital Markets is suitable for degree holders of any discipline applicants should be aware that the numerical and computer based component (spreadsheets) is significant and all project work will involve the use of financial models and techniques and spreadsheet tools.
Participants who successfully complete the course should be attractive as potential employees of fund administration and fund management companies, international banks and treasury organisations. The skills developed on this course would also be relevant to entry level positions in the finance department of large organisations.
This evening course will be delivered over one academic semester (September - December ) over two evenings for 12 weeks. Participants will be required to attend all classes.
Course Programme, Timetable & Fees
This part time course takes place over 2 evenings a week for one semester and includes a well-structured curriculum to ensure that participant's time is used wisely. Students will attend lectures for 4 hours two nights a week. This will include classes, weekly laboratory session and talks by industry experts.
The programme comprises 4 modules each worth 5 credits.
Capital Markets
Securitization & Derivatives
Valuation & Pricing
Capital Markets Regulation
The module descriptors will also provide information on average weekly workload, recommended reading material, assessments and exams.
The programme fee is €2,000.
Springboard+ Funded Option also available for those eligible
Minimum Entry Requirements
An Honours Degree (Level 8) in any discipline.
A Pass Degree (Level 7) combined with some professional experience.
Applications will be assessed on a case by case basis and when required candidates may be short listed for an interview.
An IELTS of 6.5 or equivalent will be asked of non-EU students when deemed appropriate.
Springboard
The Springboard+ initiative gives an opportunity to job seekers to access relevant courses in CIT free of charge, while maintaining their benefits. Places are also available on some courses for those eligible in employment who are looking to upskill or homemakers not in receipt of a DSP payment. Those in employment will be required to fund 10%, the HEA will fund the remaining 90%.
See these FAQs and eligibility details.
Contact
Kieran O'Reilly
Department of Accounting & Information Systems
kieran.oreilly@cit.ie