Analogue Photography – Accredited (ACCXX_6_Y0A)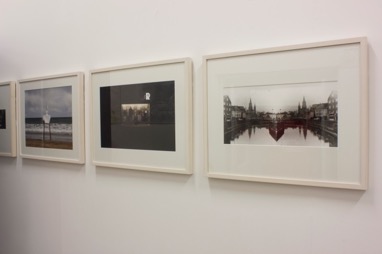 This course is grounded is practical instruction to enable the student make informed artistic choices when using an analogue camera, studio lighting, developing film and making prints in the darkroom. It is a practical hands-on 'learning through doing' course with a project based outcome for assessment and includes a local field trip. The course is suitable for beginners and those with experience of using a camera and darkroom. To complement the practical we will have a group presentation and discussions on contemporary photography. Group critiques and peer learning will be a valuable part of this learning process for students to realize their creative potential. In tandem with this, students will be expected to give time to their projects outside contact hours.
Tutor: Roseanne Lynch
Roseanne Lynch is a visual artist whose practice is photography and installation based who exhibits nationally and internationally. She is currently on a 2-year artist-in-residency at Cork Centre for Architectural Education (CCAE). Recent residencies include Centre Culturel Irlandais, Paris (2014) and a residency fellowship at The Camargo Foundation, Cassis, France (2015). She is a lecturer at CIT/Crawford College of Art and Design and CCAE. She lives and works in Cork, and is represented by Nag gallery, Dublin.
Wednesday 6.30-9.00pm Course Fee: €480
All courses will run subject to minimum enrolment.