Ciência sem Fronteiras
English Version (Versão Inglês)
Ciência sem Fronteiras no MTU COrk…
É um prazer para o MTU Cork receber aplicações de estudantes do Brasil que desejem participar do programa Ciência sem Fronteiras. O instituto possui um histórico de destaque em relação às conquistas de seus estudantes, engajamento na indústria e no desenvolvimento de novos negócios de sucesso. Estudantes internacionais são muito bem-vindos para visitar e aproveitar integralmente a experiência educacional no CIT.
PROGRAMMES AVAILABLE IN MTU CORK UNDER SCIENCE WITHOUT BORDERS
ENTRY REQUIREMENTS & REQUIRED DOCUMENTATION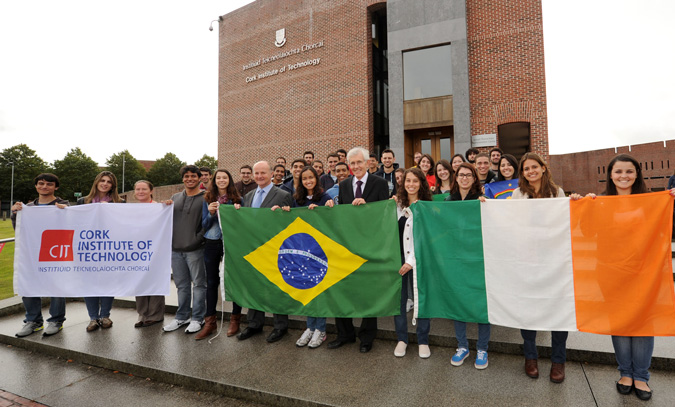 Quem somos nós...
O MTU Cork é reconhecido e respeitado como uma instituição educacional progressiva de nível internacional. Recebeu o prêmio Sunday Times de Instituto de Tecnologia do ano em 2010-11.
O Instituto possui um total de mais de 14 mil estudantes, entre integrais e parciais, distribuídos em seus principais campus: Bishopstown Campus, MTU Crawford College of Art & Design, MTU Cork School of Music and the National Maritime College of Ireland. O instituto oferece um grande número de cursos nas áreas de engenharia, ciências, computação, negócios, humanidades, arte, música e estudos marítimos.
Natureza prática dos cursos…
Tendo em vista a natureza prática dos cursos e programas de pesquisa no MTU Cork, o instituto tem uma contribuição chave para atender as necessidades de muitas companhias multinacionais nas áreas das ciências naturais, tecnologia da informação e no setor agro-alimentício. Incluindo importantes companhias farmacêuticas como a Pfizer, Eli Lilly e a Johnson & Johnson. Cork também é o lar de indústrias de TI como EMC, IBM, VMWare e Apple, entre outras.
Inovação...
MTU Cork possui um aquecido centro de inovação, o Rubicon Centre, para negócios de grande potencial, que oferece janelas de oportunidades a graduados e pesquisadores. O Rubicon foi recentemente expandido e está comprometido com um número significante de novas companhias. O MTU Cork é um centro mundial de criatividade, empreendedorismo, e inovação e pesquisa focados na área industrial.

Relações internacionais…
O MTU Cork tem desenvolvido relações com muitas universidades e instituições educacionais pelo mundo. Hospeda cerca de 600 estudantes e pesquisadores internacionais.
Engajamento industrial...
A influência da indústria é visível em todos os níveis do sistema educacional no MTU Cork, já que isso impacta no planejamento dos cursos, estágio dos estudantes, direcionamento dos fundos de pesquisa e desenvolvimento de novas companhias. A pesquisa é considerada fundamental nos programas de ensino do MTU Cork e em seu engajamento com a indústria.
Para amantes do esporte…
Há grandes campos de jogos e instalações esportivas, incluindo campos abertos, uma pista de atletismo de alto nível, quadras de tênis e um campo de grama sintética preparado para qualquer clima. Esportes indoor e musculação podem ser praticados em uma grande e bem equipada quadra com academia, localizada no centro do campus.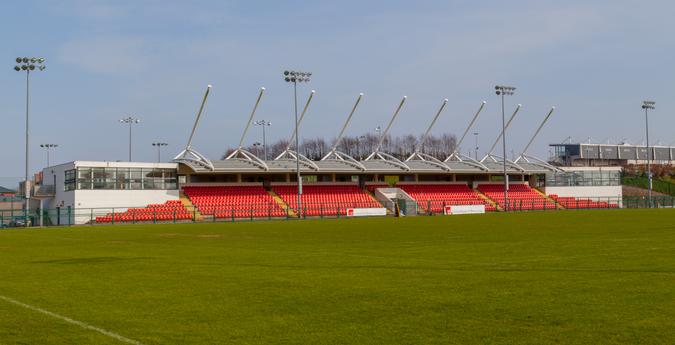 Helpul Links/Contacts
Website for students applying for approval from the Brazilian scholarship bodies http://www.cienciasemfronteiras.gov.br/web/csf/irlanda1
Details of undergraduate programmes offered by MTU Cork as part of Science Without Borders may be found by CLICKING HERE
MTU Cork PhD Opportunities: http://www.ioti.ie/swb/postgraduate/search/?tagId=14&ordering=alpha
Check out our Brochure (With Portuguese)

General enquiries in relation to Science Without Borders opportunities may be addressed to international@cit.ie