Ed4Life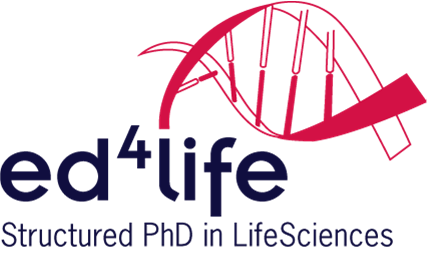 What is an Ed4Life Structured PhD?
The Ed4Life Structured PhD (a structured PhD program in Life Sciences) provides training and supervision to PhD scholars in Life Sciences and other disciplines across the institute. It includes a number of innovative approaches to ensure PhD students achieve their academic, professional and personal objectives. As part of a structured PhD, you will complete a number of generic and subject specific skills modules. Modules designed for the Ed4Life program are subject specific and generic skills based.
The Ed4Life programme and its suite of modules can be accessed by all registered PhD students in CIT, the APC (UCC), and Teagasc. There is no cost associated with registration to the programme or its modules.
The basis of PhD research is the advancement of knowledge through original research, and the dissemination of that knowledge resulting in a significant original contribution to scholarship.
Ed4Life Partners
The Ed4Life programme is a collaborative project in the provision of postgraduate research education. The three partner institutes are CIT, the Alimentary Probiotic Centre based in UCC, and Moorepark Dairy Product Research centre.
The partnership has evolved through a mutal interest in scientific research, the success to date of exchanges and scientific collaborations, and a recognition of the importance of producing competent young doctoral researchers with the flexibility to work in industry, academia, and research.
Ed4Life Funding
Ed4Life is funded though the Programme for Research in Third Level Institutions (PRTLI) Cycle 5 2010 - 2014 which supports research in the humanities, science, technology, and the social sciences.
PRTLI awards are evaluated by an international panel of distinguished researchers and scholars on the basis of excellence in a number of areas which include:
Strategic planning and focus
Inter-institutional collaboration
Research quality
Impact of research on teaching and learning.
For further information on the PRTLI please click on the link below.

Follow us on Twitter: