Ed4Life Award & Entry Requirements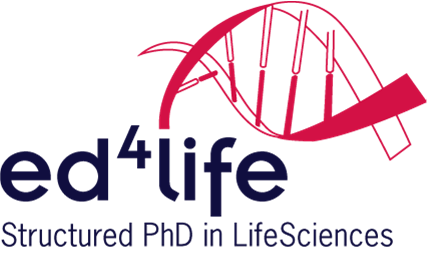 Ed4Life Award and Entry Requirements
Ed4Life is a full or part-time programme that operates for 48 (full-time) or 96 (part-time) months leading to a level 10 award of Philosophiae Doctor.
To be eligible for participation on the Ed4Life programme a student must be registered (or in the process of) and undertaking a PhD through one of the partner organisations namely CIT, the APC/UCC, and Teagasc Moorepark.
Application for a Research PhD
To be eligible for a research PhD in CIT a candidates should possess a primary degree (minimum 2.1 honours or equivalent) in the lifesciences. Applicants must submit a CV, a Personal Statement, a Research Topic Outline, and contact details of two referees. Candidates may be called for an interview.
Applicants are enrolled on a PhD according to various selection criteria which include:
Academic Qualifications
Personal Statement
Recommendations from Referees
Proposed Research Topic
The Personal Statement
The Personal Statement should make it clear why you consider participation in Ed4Life programme will benefit you in achieving your future professional goals. The statement also highlights past research experience as well as current research interests. This statement is an important element of the application process and should be given the appropriate attention by a prospective candidate.