Ed4Life & Employment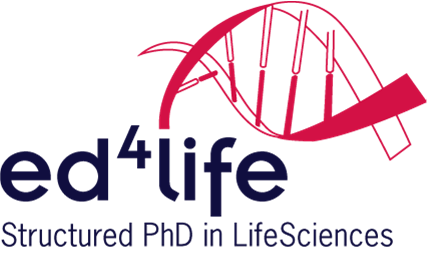 Why choose an Ed4Life Structured PhD?
Today's prospective employers require greater expertise, flexibility, mobility, and an ethos of engagement in life-long learning in their employees. Doctoral studies are amongst the most advanced and specialised forms of education and training available and produce highly skilled, knowledgeable graduates. Many of these graduates are employed outside of academia in industry-based careers which include both research and non-research positions.
The Ed4Life structured PhD programme takes an innovative approach to PhD education and ensures the student achieves his or her academic, professional, and personal objectives. In addition to their original research, which remains a fundamental part of PhD training students complete generic, transferable, and subject specific modules which are all accredited.
Generic and transferable skills modules include modules on research methodology, career planning, and teambuilding and communication skills. Subject specific modules on offer to the Ed4Life student include modules in entrepreneurship and innovation , bioinformatics for research, research ethics and statistics.
Engagement with industry is fundamental in the design of the programme to ensure graduates are produced with a broad research training and skill set. To facilitate and encourage this, industrial representatives have had a key influence on the design, development and evaluation of the programme. The programme is student-centred through the development of a personal development plan (pdp) for each student with mentoring throughout so that they choose the correct modules to suit the career path they decide on.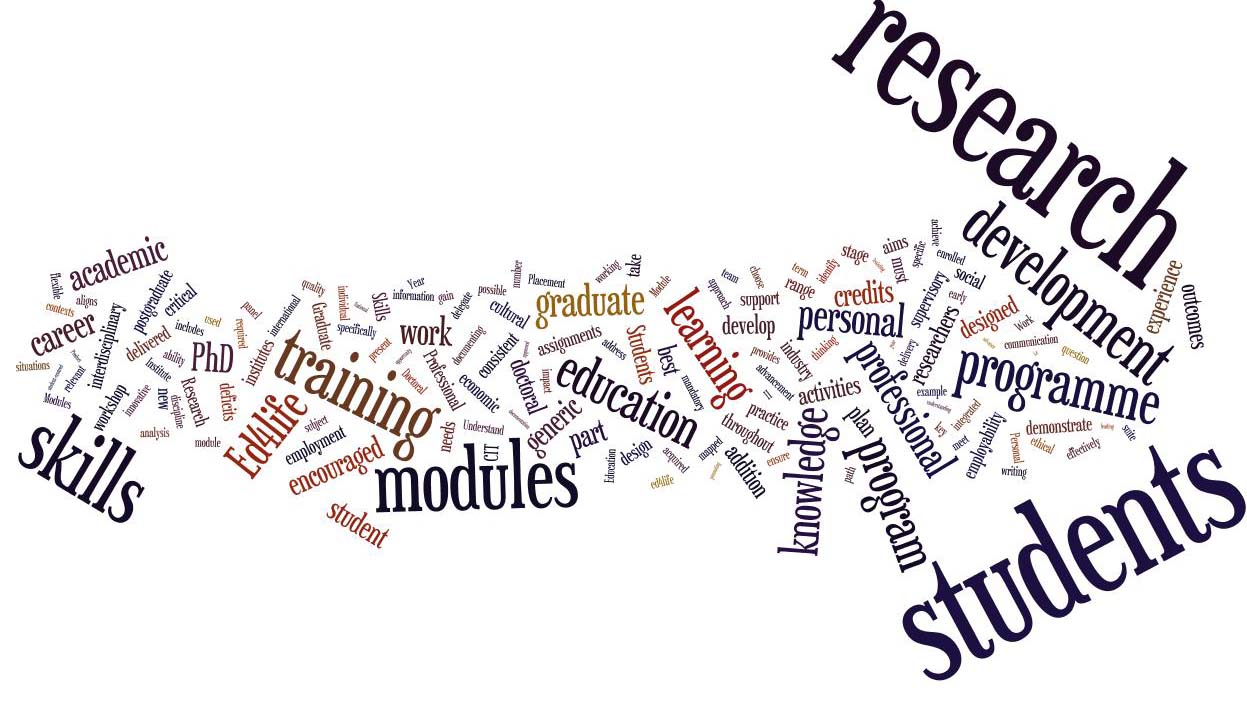 Each of the modules comprising the programme are available to students undertaking a PhD in any of the partner organisations. There are no fees associated with registering on the Ed4Life programme or on any of its individual modules for either the student or the research supervisor.
Importance of Industry Involvement
Engagement with industry was fundamental to the design and functioning of the Ed4Life programme as one of the programme objectives is to produce graduates with the skills set employers require whether those prospective employers are industry-based, academia-based, or within research.
To facilitate this process, a joint management board was established initially to oversee the development of the programme, its modules, module content, the design and development and many serve as guest lecturers on the programme. Members of the board include industrial representatives, consultants, HR specialists and academics.