Ita Gubbins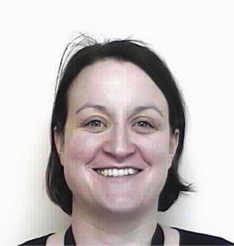 As with all the members of the JMB, Ita Gubbins brings a wealth of industry, leadership, and HR experience to her role as a member of the Ed4Life JMB.
Ita is a systems-orientated and versatile business partner with broad cross functional and global expertise in the areas of learning, change management, people leadership, employee relations, engineering, operations and process excellence. She has successfully delivered business change management goals in engineering and manufacturing. In addition, Ita has hands-on experience of managing teams (comprising 6 to 30) including operator, people managers and subject matter experts.
Ita is an Industrial Engineering graduate of the University of Limerick with fifteen years Pharmaceutical Industry experience working as a Projects Engineer for Novo Nordik Pharmaceutique France, and later for GE Healthcare at their Carrigtwohill facility where she has held several manufacturing roles. In her current position with GE Healthcare Ita is the Learning and Development Lead where she uses her real-world manufacturing experience to bring value-added and meaning to her role.
In addition, Ita has most recently completed a Higher Diploma in Personnel Management from University College Cork, and is currently studying for a Masters in HR and Leadership though Sheffield Hallam University.
She is also a member of the steering committee for Pharmachem Skillsnet and Lifesciences Skillnet. The purpose of both Skillnet's being to increase the level of knowledge skills of a broad variety of employees and afford them the opportunity to gain experience thereby developing competencies across the organisation.
Click on the following links to find out more about GE Healthcare and PharmaChem Skillnet: