Ed4Life Modules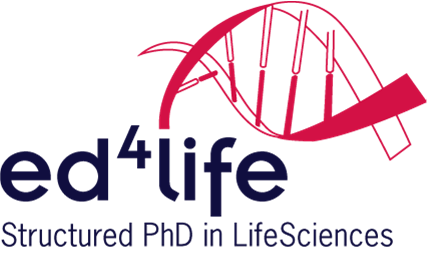 Ed4Life Modules
The modules that comprise the Ed4Life programme are a mixture of generic skills training modules and subject specific modules. Modules delivered each year will depend on the needs of students and supervisors. Student needs are ascertained from the students personal development plan (PDP). All modules are accredited and equivalent to 5 or 10 ECTS credits.
Modules are mostly workshop based and assessed on a continuous assessment basis unless otherwise stated. Assessments are linked as evidence or assets in the students personal development plan and stored in the students e-portfolio.
The suite of modules available to students is extensive however not all modules as stated earlier are delivered in a given semester or academic year. Modules taken by individual student's are decided in consultation with the PhD supervisor when devising the PDP.
Upon registration, students undertake an Induction day which serves to provide a welcome to, and overview of the programme.
The following is a list of the Ed4Life modules. All modules have been approved by Quality Assurance Procedures in CIT and CIT's Academic Council.
---