Enactus CIT Social Innovation Award
ENACTUS CIT SOCIAL INNOVATION AWARD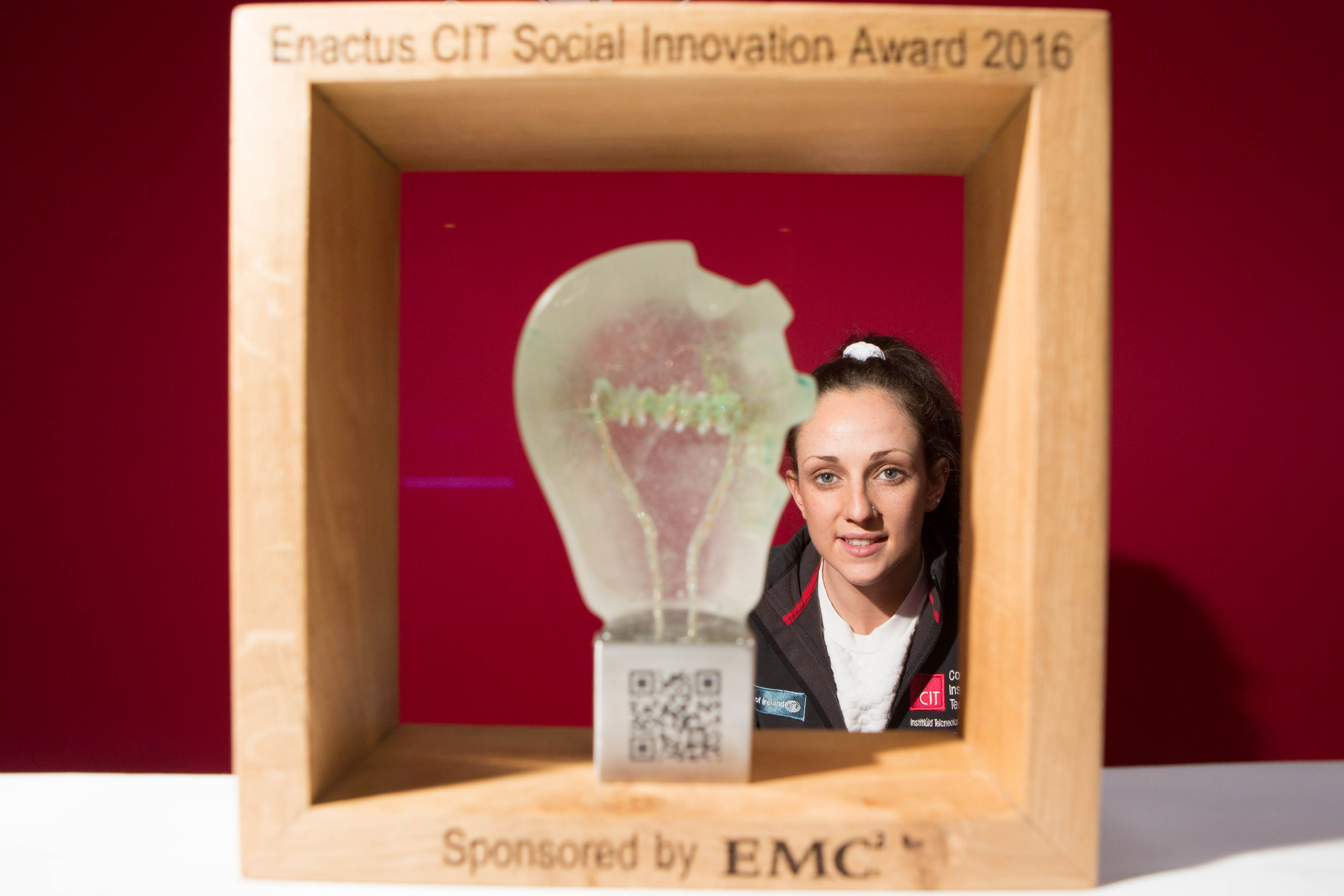 The Enactus CIT Social Innovation Award 2016 Sponsored by EMC represents socially innovative ideas that make a positive impact on individuals and communities. The overall award is awarded to students who take entrepreneurial action to empower individuals and communities in an economically, socially and environmentally sustainable way.
The Social Innovation award itself, is a beautifully designed bespoke piece and was designed by the talented Luke Sisk, a graduate of CIT Crawford College of Art and Design. His inspiration for the piece was to combine the three key elements of what "innovation" means to him. These 3 elements are incorporated into the piece and are, thinking, doing/making and informing.
The inaugural Enactus CIT Social Innovation Competition sponsored by EMC recognised winners under three categories:
• Best Individual Idea, with a prize of €250
• Best Team Idea, with a prize of €250
• The overall winner, with a prize of €1,000 and the title of Enactus CIT Social Innovation Award Winner 2016.
The Best Individual Idea went to Aaron Dennehy for his wheelchair accessibility app.
The Best Team Idea went to Leah Corbett, Alison Fogarty, Rachel Manzke and Ronan Bradbury for their idea to create a non-profit, impermanent urban community arts centre.
The overall winner of the Enactus CIT Social Innovation Award 2016 sponsored by EMC went to Alex Sheehan, Eoin McCarthy and Myat Min for their hand-held water purification device combating the lack of clean drinking water locally and in third world countries.