MA in Global Business Practice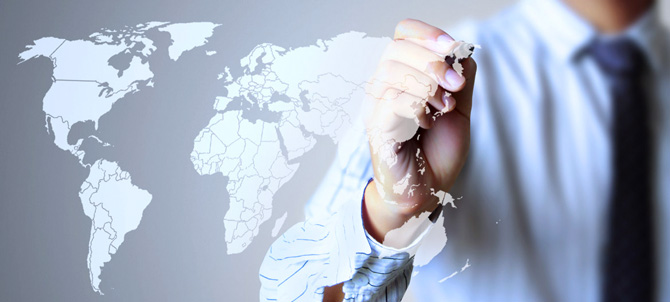 The MA in Global Business Practice emphasises the development of skills relating to International Business with a capstone international placement. The programme is aimed at those with existing business degrees and develops knowledge & Insight relating to areas that are of particular importance for businesses operating globally. This can include small, medium and large companies who may be involved in the movement and development of goods, service or labour across multiple territories. Skills and knowledge developed relate to operations management, supply chain and logistics, procurement as well as broader themes like strategy and innovation which also underpin success in global business.
The programme has three strands, geared at developing a graduate that will be ready to gain employment in roles where international business skills and knowledge can be put to immediate and practical usage.
Traditional Platform (Semester 1 – September to January)
This focuses on the global environment putting specific focus on contemporary issues in the international landscape. The provision of these modules that act as critical immersions in areas including Global Competitive Strategies, Financial Interpretation, Business Relationship Development, International Business Negotiation, Innovation Management & Creativity and Operations Strategy will be through a delivery mode that emphasises traditional delivery albeit through interesting pedagogical approaches.

Accelerated and Intensive Platform (Semester 2 January to March)
During January, February and March learners will have the opportunity to undertake specifically tailored modules that will be delivered in either intensive or accelerated modes.

Placement (April to August)
The final stage of the programme will provide students with the opportunity to apply their knowledge and skills to real world initiatives through placement in an international business or a business with a strong business orientation. This will be of significant duration and will be targeted at overseas partners though suitable placements may also be approved within Ireland.
A graduate of this programme will be distinctive, when compared to other graduates, because:
They will have a deeper and broader understanding of the international business environment coupled with experience in that area.

They will have specific and deep knowledge around business development, importation, exportation, supply chain, operations, purchasing, account management, international selling and innovation etc.

Graduates of this programme will primarily find employment in roles where their understanding and exposure of general business subject matter is complemented by a thorough and deep understanding of the international business landscape.