MSc Digital Marketing Strategy Student Showcase
On the evening of Tuesday 23rd May 2017 CIT hosted a showcase for it's Masters of Science in Digital Marketing Strategy students.
The evening featureD:
A display of some of the projects students have been working on.
A guest talk about the Digital Marketing of events such as the Guinness Cork Jazz Festival.
A guest talk about the rebranding of Newsweaver as Poppulo and the reasons behind it.
John Kilcukllen, Head of Digital and Social at Verve joined us remotely to discuss how they create digital experiences at events such as the Guinness Cork Jazz Festival, and how to control content in real time to both promote and protect one of Ireland's most famous brands.
Mairead Maher, Head of Marketing at Poppulo (formerly Newsweaver) discussed their recent rebrand, including the reasons behind it and how it was conducted.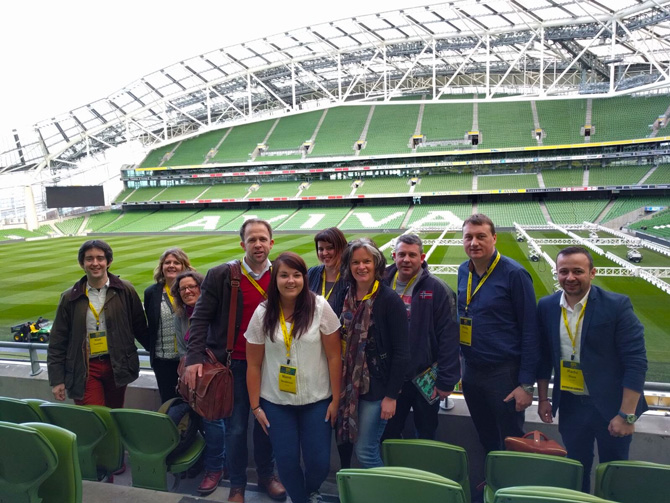 #MScDMCIT Class 2017 attending DMX Conference at AVIVA Stadium (March 2017)
Projects on display by the students includeD:
The research, creation and test marketing of an Ecommerce site in just 7 weeks.
The design and execution of a Digital Advertising strategy for a company with a budget of $250
An Investigation into the most effective ads of 2017 and the reasons why consumers remember them.