Sustainable Infrastructure Research & Innovation Group (SIRIG)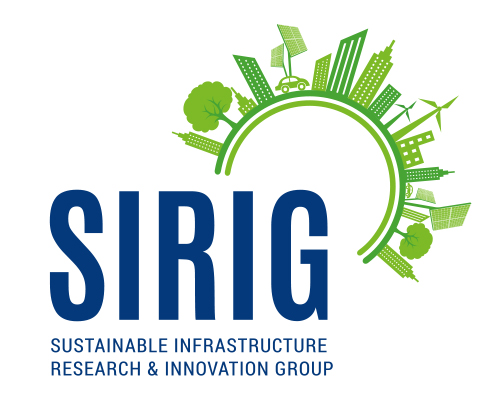 Mission Statement
'Putting People and the Environment at the centre of Infrastructural Development'
About SIRIG
The Sustainable Infrastructure Research & Innovation group (SIRIG) is an 'umbrella' research & innovation group anchored in the School of Building & Civil Engineering. Its research focus is in the area of sustainability in the context of infrastructural developments in the environmental, engineering, and built environments.
SIRIG promotes multi-disciplinary infrastructure related research. It encompasses a range of active research areas including Renewable and Building Energy, Sediment Management, Structural & Infrastructural Development, Architecture, Building Performance, Lifetime Homes, Building Information Modelling, Fire Testing, Education and Climate Change.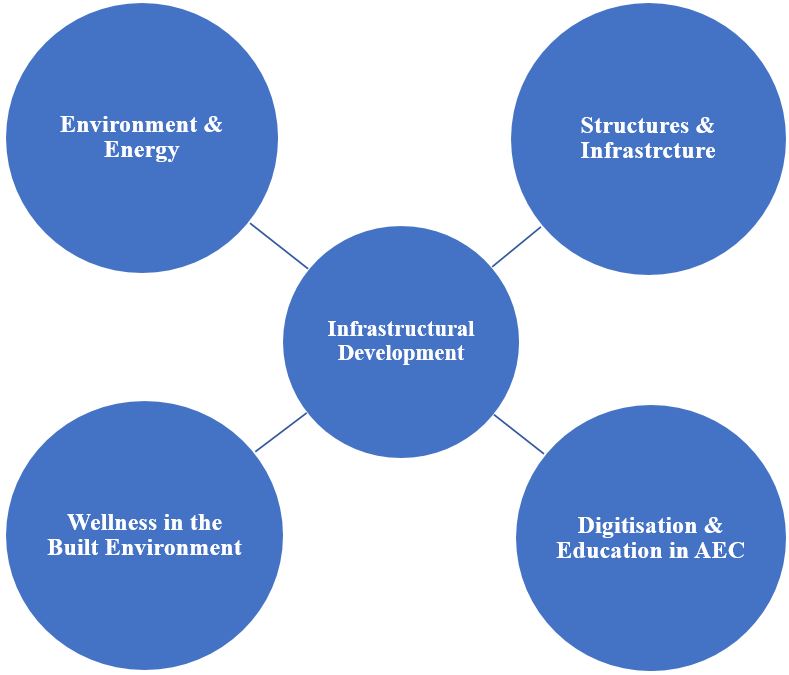 Achieving our Mission
The SIRIG team has over 20 years research and innovation experience in sustainable infrastructural development with its mission focused on the applied research pillars of Environment & Energy, Structures & Infrastructure, Wellness in the Built Environment and Digitisation & Education in AEC.
SIRIG has collaborated and attracted funding on a national and international level with business, research centres, universities and government bodies. Competitive research funding has been awarded, for example, through the Irish Research Council, the Environmental Protection Agency, the Department of Agriculture, Fisheries, Food and the Marine and the EU Interreg North West Europe Programme.
Environment & Energy
This research pillar focuses on the impact of development on the environment and its potential mitigation in the key areas of Renewable Energy & Waste Management; Sediment Behaviour, Transport & Management; Water Resource Management and Wastewater. The role of the Circular Economy in creating a more sustainable society is a key feature of the research activity.
Structures & Infrastructure
This research pillar focuses on the role of infrastructure to ensure a sustainable future with a focus on a number of areas including Structural Behaviour and Health, Material Selection, Maintenance and Rehabilitation of Aging Infrastructure, Fire Testing and Strategic Infrastructure Investment. These target the long term feasibility and sustainability of development.
Wellness in the Built Environment
This research pillar addresses a range of societal issues which broadly impact on the design of buildings with a focus on Legislative and Building Standards, Post Occupancy Building Performance, Thermal Comfort, Indoor Air Quality, Universal Design, Lifetime Homes and Neighbourhoods, Ageing in Place and Climate Change.
Digitisation & Education in AEC
This research pillar addresses the digital agenda with a focus on Building Information Modelling & Digitisation and Architecture and Engineering Education.
Research Partners – Geographical Spread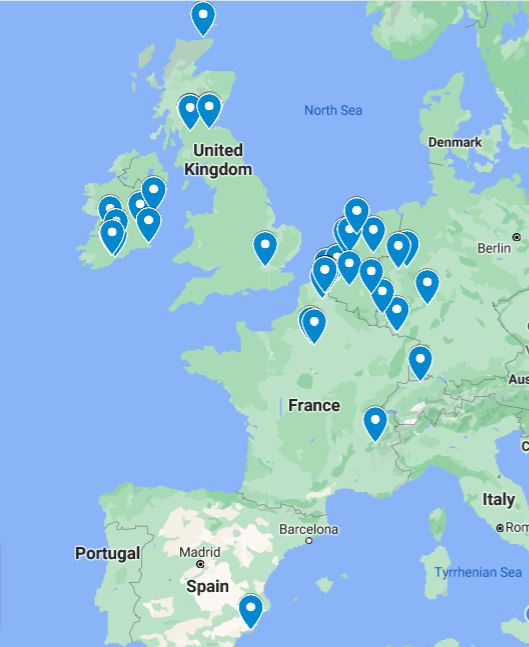 SIRIG
Cork Institute of Technology,
Bishopstown, Cork,
Ireland
CONTACT:
Tel: +353 (0)21 4335950
Email: sirig@cit.ie