Events
Blarney Brass and Reed Band

The Blarney Brass and Reed Band was formed in 1981 by a group of locals who wished to form a community musical group for both young and old alike. The band in recent years has had great success at the South of Ireland Band Championship winning the Senior Competition two years in a row (2010/2011) and of course a clatter of other cups for best brass section, best woodwind section, best march performance and best repertoire. Many of the band's members are comprised of past and present students or staff of the Institute.
The band practices every Monday night and is always looking for new members. For more information please see www.blarneybrassandreed.com or www.facebook.com/blarneybrassandreedband
The band will be playing between 12:00 and 14:00 in the main courtyard circle.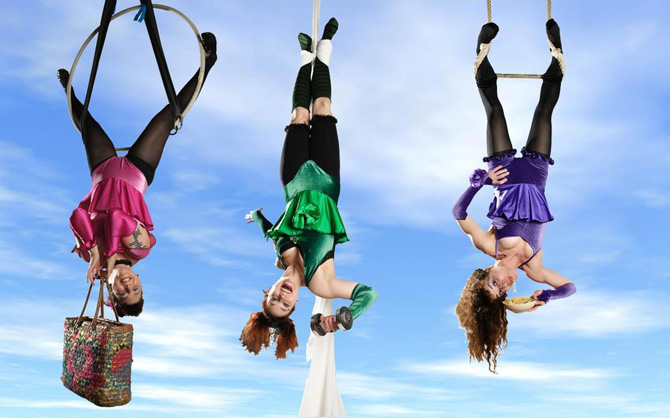 'HITCHED'; THREE HIGH FLYING LADIES ON A MISSION.
Sorcalubh presents 'Hitched' a spectacular and comedic performance of aerial skills; hoop, silks and trapeze. Performed on Ireland's only free standing rig, creating a high impact stage for the battle of the sexes!

Sorcalubh have performed across the country and have left a trail of inspired women, smiling children and broken hearts in their wake. This is high skill, theatrical circus that never fails to impress. You don't want to miss the hardest working trio on the circuit!
CERAMIC WORKSHOP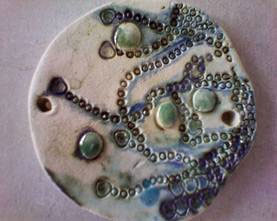 Create your very own ceramic wall piece for your house or garden in a relaxed space. Work alongside ceramic artist Lucia Parle.
All participants will have a finished piece, which can be collected after they have been dried and fired. Places are limited and booking is required.
Workshop 1 12.00 - 13.00
Workshop 2 13.30 – 14.30
Grandmas Garden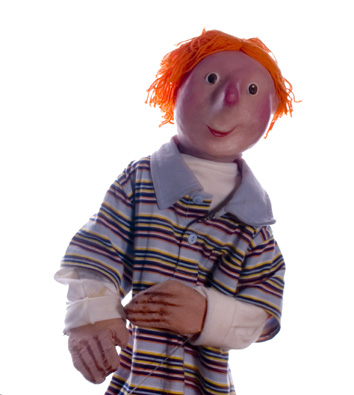 Grandma's Garden is a delightful puppet show for younger audiences.
Seán is staying with his Grandmother for the first time while his mother is having a baby. He's sad to be away from his games and his toys, and worried that he will have to share his parents with a new brother or sister. Things get worse when he finds out there are no computer games, DVD's or even a television.
Seán soon discovers his Grandma's is a very special garden where he learns to play games and have fun without his toys; to make friends, and that sometimes, changing things can make them better.
"Grandma's Garden" is full of surprises, magical characters, and funny songs. It encourages play, imagination and an interest in nature, while also introducing the idea of change, and being really, really, really, good fun!
Grandma's Garden was developed for Pre School and infant audiences aged approximately three to six. It's very gentle and brightly coloured; the characters are funny and silly, and Sean finds himself helping some of them to do what he's most worried about, change.
There's plenty of audience participation, some fun songs and magical set changes. It's an engaging show for little ones with a classic gentle story encouraging independence and growth, and it's backed up with post-show activity sheets.
Puppet Making Workshop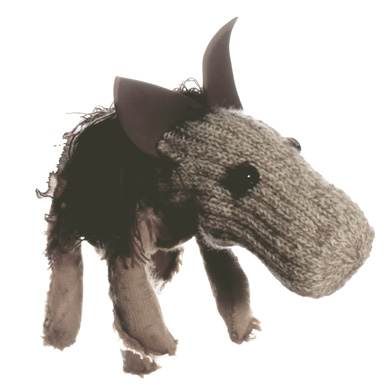 It's a very simple workshop that works very well for both young kids and adults keen to get involved.
Every participant finishes the workshop with a character of their own unique creation, and that can be very special for all sorts of reasons.
It's also just the beginning of the fun you can have with your unique creation!
Workshop 1 14.00 – 14.30
Workshop 2 14.30 – 15.00
CIT CoderDojo
The CIT CoderDojo chapter started in March 2012 and runs every Friday from 4 pm to 6pm in the NIMBUS Research Centre. In less than 12 months, CIT CoderDojo, has, with practically no publicity, had approximately 150 kids come through its doors with about 50 kids regularly attending to work on Scratch/HTML/CSS/Javascript projects.
The CIT CoderDojo kids will be on campus on Saturday 22nd June from 12.00pm – 2.00pm to show other kids how to code.
Location: IT LAB, Tourism and Hospitality Studies Building, CIT
NMCI "Sea Quest" Treasure Hunt
Around the CIT Spraoi will be a number of people who work at sea in different jobs. Find them and ask them what they do! Once you've found them all you'll get a special NMCI Sea Quest Treasure Hunter certificate. Enter the free draw where one lucky winner will get to be Captain of a seagoing ship at the National Maritime College of Ireland.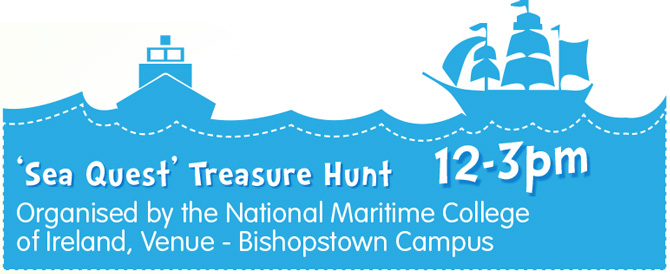 CIT Crawford College of Art & Design Graduate Barbeque